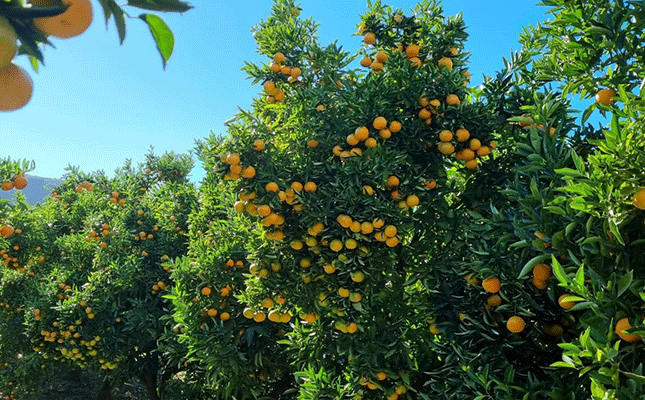 The farmworker strike in the Sundays River Valley region is continuing after the parties involved failed to reach an agreement during a meeting in Gqeberha on Thursday (5 May).
This was according to Zanele Matiwane, an attorney representing the farmworkers, who told Farmer's Weekly that progress had been made in the negotiations, but there was not yet a clear direction for the way forward as all the farmworkers' demands had not yet been met.
READ Driving transformation in the citrus industry
"The results of the negotiations will now be discussed with the community, who will have to decide what they will do next; whether they will continue to strike or not. The next meeting with the farmers has been scheduled for Tuesday [10 May]."
While the South African National Civic Organisation (Sanco) had been leading negotiations until last week, workers had since established a workers' forum to present themselves.
Tony Duba, secretary of Sanco Eastern Cape, explained that it was a community organisation and not a trade union.
"The workers said they choose us to lead the strikes, because trade unions ended up being steamrolled by farmers. A decision was [then] made during a meeting with the community at which the departments of agriculture and labour were present, to create a farmworker forum to continue negotiations."
READ Persistence pays off for award-winning citrus farmer
Dr Hennie Ehlers, chairperson of the Sundays River Valley Citrus Producers' Forum, told Farmer's Weekly that growers had responded to Sanco's demands and grievances in a document handed to them last week.
In it, growers made it clear that they would not be able to increase the minimum wage, but that they remained committed to paying the legislated minimum wage of R23,19/hour.
He said the vast majority of farmworkers were already earning more than the minimum wage, thanks to a range of incentives that had been introduced by farmers in the region.
"Growers simply cannot pay any more, as the current wave of violent and destructive protests will have a compounding effect on the sustainability of citrus farms in the region. [Farmers] are already under immense financial pressure due to rising input costs, which are aggravated by inefficiencies at ports, the global supply chain crises, and the war in Ukraine."
Ehlers estimated that growers had suffered more than R70 million in damages to their property, infrastructure and packhouses, as well as to export fruit with an estimated value of R100 million, as a result of the violent protests that erupted more than a week ago.
In response to complaints about the high number of foreigners employed on farms in the region, Ehlers said a survey had been done, which found that more than 99% of packhouse workers were South African citizens.
A survey was still underway to determine the proportion of foreign nationals compared with local citizens among orchard workers.
"Citrus production has greatly expanded in the Sundays River Valley, with exports increasing from 15 million cartons to 31 million cartons last year, and expected to reach 45 million cartons by 2030.
"The resultant growing demand for labourers cannot be satisfied from the valley alone, so farmers are also employing workers from other regions and outside our borders," he said.
The influx of workers presented new socio-economic challenges, in terms of housing and infrastructure, with growers currently working with the local municipality to try and find ways to overcome these issues, according to Ehlers.
He added that the riots had been disappointing, especially in light of the establishment of a collaborative body in 2018, which created a safe space through which social issues could be addressed in a lawful and procedural manner.
"Back then it was agreed that any disputes would follow the recognised labour dispute resolution structures created for these scenarios."