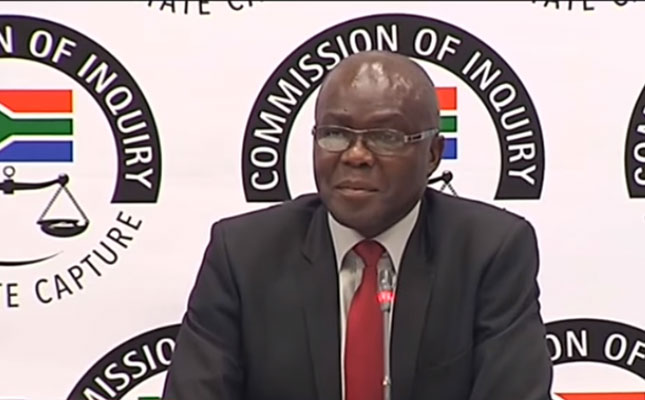 Former HOD of the Free State department of agriculture Peter Thabethe was questioned by Deputy Chief Justice Raymond Zondo on Friday about why he was not willing to give permission for National Treasury investigators to meet with Estina role players.
"They wanted an exclusive [interview] without the department [being present]," Thabethe said.
Despite a clause in the contract between the department and Estina mandating Thabethe to provide relevant approval for exclusive interviews, Thabethe argued it was not his place to give permission for an investigation into a private company.
He subsequently told the commission his main concern was to protect the intellectual property relating to products owned by the dairy equipment company Paras, which had selected Estina as the strategic partner for the project.
According to Zondo, Thabethe did not seem "concerned about [protecting] the department; you seem to be concerned about Estina".
Friday marked the 176th day of the Zondo Commission of Inquiry into State Capture. The commission had previously heard evidence from intended beneficiaries that they did not benefit from the dairy project, and that the dairy farm had been signed over to the implementing agent Estina on a free 99-year lease.
Moreover, it has been alleged that R30 million of the funds paid to Estina had been used to fund the controversial Gupta family's Sun City wedding.
The hearings continue, with Provincial treasury MEC Elzabe Rockman expected to deliver testimony on the Estina matter when she appears before the commission on 14 October.