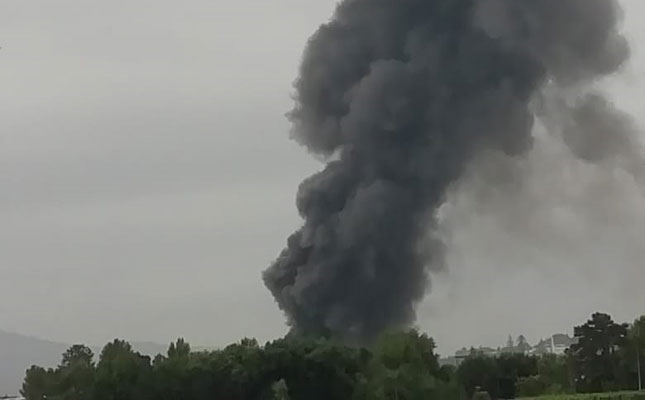 The fire which broke out at the KWV production facility in southern Paarl yesterday, is the third such incident to hit the wine industry in quick succession.
Two storage and production facilities at Kleine Zalze and Stellenbosch Vineyards were also damaged by devastating fires in recent months.
Mike Ratcliff, chairperson of the Stellenbosch Wine Route, expressed his concern about the spate of fires at wineries in the region: "People will start inventing conspiracy theories. I truly hope that three big fires [at wineries] in a matter of weeks is a mere coincidence."
According to a spokesperson for the Drakenstein Local Municipality, the fire at KWV left destruction in its wake, with machinery, office equipment and wine bottles on pallets destroyed in the blaze. No casualties had been reported.
Firefighters were, however, able to save 90 000ℓ of brandy stored in tanks on the premises.
The cause of the fire was still unknown and was being investigated by the South African Police Service.
KWV said the damage to its production facility was being assessed and the company would provide an update once they had more information.
About 48 firefighters supported by 14 fire services vehicles were involved in bringing the fire, which broke out early on Tuesday morning, under control.