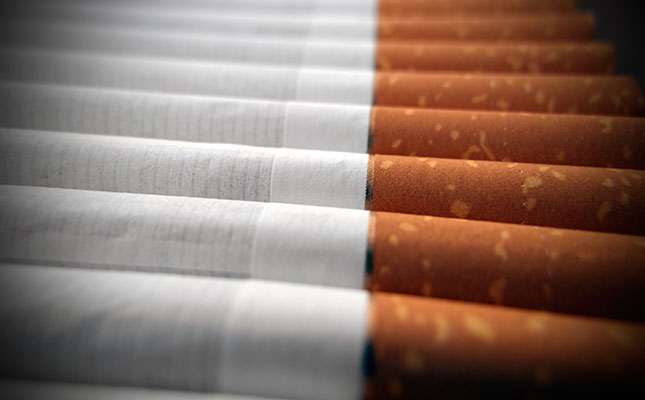 Western Cape premier, Alan Winde, has quashed rumours that he had lifted the ban on the sale of tobacco products in the province.
The ban was implemented nationally on the eve of the national lockdown, and has been challenged by consumers and the legal tobacco industry alike.
READ SARS expects hundreds of millions in tobacco lockdown losses
In a statement issued on Friday, Winde said national government regulations on what could and could not be sold in shops during lockdown were aimed at halting the spread of the coronavirus disease (COVID-19) global pandemic and thereby helping to save lives.
"The Western Cape government does not have the power to change [national] regulations. From the outset we have shown our full support to President [Cyril] Ramaphosa for the lockdown, and we are doing everything we can to help ensure these regulations are enforced," Winde said.
National minister of police, Bheki Cele, also issued a statement on Friday reiterating "that cigarettes are not an essential item and that the sale thereof is prohibited across the country".
Winde said that he still had a number of questions regarding which consumer items were considered essential versus non-essential during the lockdown.
He had submitted these questions to the special President's Coordinating Council for its consideration on Saturday.
"Together with the national government, we want to apply a common sense approach to [the regulations] that stops the spread [of COVID-19]."
READ Spazas, food hawkers with permits, get greenlight to trade
Meanwhile, a statement issued on Thursday by South Africa's Fair-trade Independent Tobacco Association (FITA), again called on government to allow the legal sale of tobacco products during the lockdown.
"The sale of cigarettes has not been banned in other countries [during their respective lockdowns]. Authorising at least the distribution and sale of cigarettes at retail stores, spaza shops and filling stations would give the economy a much-needed boost, and avoid a situation where our citizens, out of desperation, contravene the regulations of lockdown en masse," said FITA's chairperson, Sinenhlanhla Mnguni.
Mnguni again highlighted that, as a result of the national ban on the sale of legal tobacco products, the already significant illicit trade in these products was flourishing.
This meant that even more hundreds of millions, and potentially billions of rands, in taxes and other income streams from legal tobacco products sales were being lost to the national fiscus.
Click here for COVID19 updates.