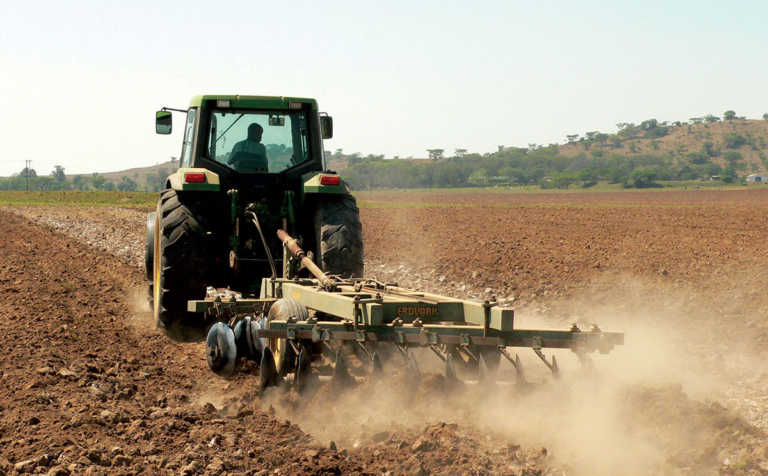 Dry conditions in early summer across the central and western regions of South Africa contributed to the 27,3% year-on-year decline in national tractor sales during November 2018.
According to agricultural analysts, conditions had been so dry in these areas that summer crop farmers had been unable to finish planting, or had not yet planted at all for the 2018/2019 production season.
Greg Cadman, chairperson of the SA Agricultural Machinery Association (SAAMA), said November tractor sales of 428 units were 27,3% down on the 589 units sold in November last year.
"Up to November, sales had been quite buoyant, helped by a competitive market and well-priced stock. Many farmers had taken this opportunity to bring their equipment purchases forward. The current realities of the market are that finances are tight, input costs are high, and there is also a measure of political uncertainty," he said.
SAAMA reported that by November, tractor sales for the year stood at 6 280 units, which had been a 4,2% increase on the 6 024 units sold during the first 11 months of 2017.
Wandile Sihlobo, head of economic and agribusiness intelligence at Agbiz, said that although the decline in tractor sales in November had been expected, "the magnitude of it exceeded our expectations".
He added that given the dry conditions in early summer across much of South Africa, it remained unclear whether the country's summer crop farmers would be able to meet the expectation of the originally anticipated 4,03 million hectares of summer grain and oilseed plantings.
SAAMA also reported that the nine combine harvester sales in November were 18,2% down on the 11 units sold in November last year. This brought total combine harvester sales up to November to 194 units, which was 1% more than the 192 units sold during the first 11 months of last year.
Sihlobo added that the latest year-on-year decline in combine harvester sales "mirrors the slowing pace in harvesting activity in the winter crop producing areas".
"But the 1% uptick for the first 11 months of this year was due to the fact that the 2018 winter crop production is higher than last year," he explained.