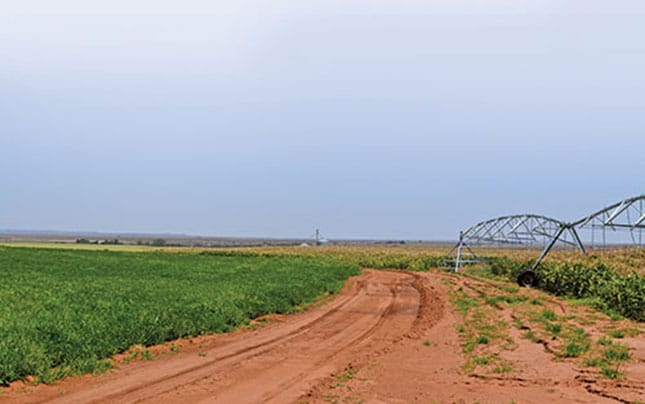 "The world economy is growing at 2% and we cannot foresee anything that will stimulate growth. Commodity prices are therefore [trading flat], but with the South African economy [subjected to] a continuous weakening exchange rate, commodity prices will increase if compared to the rest of the world," Ernst Janovksy, head of the centre of excellence of Absa Agribusiness said at the recent Absa Agribusiness Agricultural Outlook for 2017.
"What hurt agriculture is that we had to import commodities during the drought, at a weaker exchange rate," Janovksy said.
The quarterly decline in agriculture was a direct result of the drought, Janovsky said, but predicted a slight recovery in prices during the rainy season as a result of increased production.
According to Janovksy, for farmers to survive in future, they would have to earn foreign currency through exports, as all agricultural products had export potential.
There were expectations that the rand could reach a level of R18 to the dollar by 2021.
This meant that farmers needed to buy inputs as early as possible and sell their commodities as late as possible, to ensure that they would not be negatively affected by the volatility of market prices, he said.
In addition, the current agricultural policy environment had a severe impact on the economy and would continue doing so in future.
"Every six months we have to prove to [credit rating agencies] that we are stimulating the economy [or face a downgrade]," Janovsky said.
The continuing debate about land reform was creating further uncertainty in the agricultural sector, and had an adverse effect on potential investment.