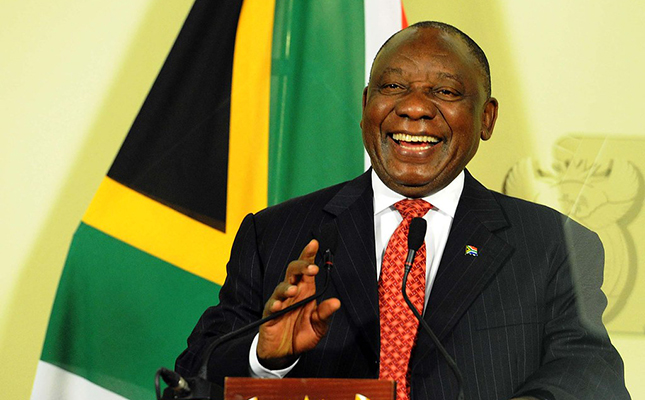 The most worrying trend in this general election was the poor voter turnout, which was just over 65%, said political risk analyst and associate professor at the Wits Business School, Mzukusi Qobo.
He said high levels of apathy, especially among the youth, did not bode well for the quality of a democracy.
"[The youth] is the segment that has to shape the future and if their voices are not heard it is very difficult to give any political direction to the country," he said.
Although the ANC had shed about 10% of electoral support since 2009, this was not a concern, but rather a reflection of how the country's democracy was maturing, he said.
He highlighted the growth in more nationalistic parties, such as the EFF and FFPlus as symptoms of dissatisfaction with either the ruling party or the main opposition.
"Those who support the EFF would want to see much more radical shifts, and those who support the FFPlus are reacting to some of the sentiments pointing to a shift within the ANC to follow the EFF line," he said.
He believed the next five years were an important period for policy development, with the ruling party having to balance a tightrope between assuaging minority fears, while at the same time ratcheting up the rhetoric to catch up with the EFF so as to not to lose more support.
When it came to the agriculture sector, he said it was difficult to assess the direct impact on farmers at ground level. "But what is clear is there is going to be a push for land reform over the next five years. This is on the agenda."
Agri SA meanwhile congratulated the IEC on hosting a successful election and said it was looking forward to the sixth Parliament being constituted.
"A new Parliament brings new opportunities to further strengthen trusted relationships with the representatives of South Africa," Agri SA executive director, Omri van Zyl, said in a statement.
The organisation said it would continue to play an active role in policy development in five areas related to agriculture, namely labour and development, farm safety, trade and economics, natural resources, and land.
While the ANC retained more than half the votes in last Wednesday's general election, the margin of its win continues to emulate the shrinking trend seen during the past two elections.
According to the Independent Electoral Commission (IEC), the ANC secured 57,5% of the vote, down from around 62% in 2014, and nearly 66% in 2009.
The DA was second with 20,77% of support, followed by the EFF, with 10,79% of the vote. Where the DA had lost ground compared with the previous election, the EFF had grown its support base.
The ANC secured 230 seats in Parliament, the DA won 84, and the EFF now has 44 seats. The Inkatha Freedom Party managed to secure 14 seats, with the Freedom Front Plus having grown its support base to claim 10 seats.