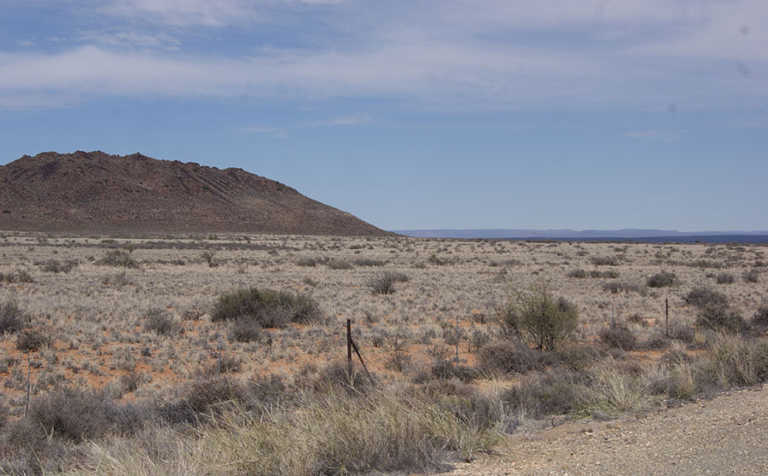 Announcing the move, Western Cape premier Helen Zille said the province would maintain the disaster status for three months, but there was no reason to panic.
"The declaration would allow the province to accelerate the Western Cape Disaster Management Centre's Project, 'Avoiding Day Zero', a strategy to ensure that taps do not run dry," a statement from her office read.
READ 9 lessons we can learn from the drought
Agri Western Cape CEO Carl Opperman struck a more alarmist note, however.
"A crisis awaits agriculture in the Western Cape. Farm dams are currently empty and fruit producers have no available post-harvest water. Grain growers have already planted in dust in the hope that the rain is on its way. It is also a huge crisis for the West Coast and Central Karoo districts where producers still depend on drought relief," he said.
He added that good winter rain was critical. "If dams are 30% full at the end of this rainy season, an even greater crisis will await farmers next year. If the dams are at 50%, the current crisis will repeat itself."
READ Limited govt drought aid forces farmers to innovate
To end the critical water shortage, dam levels across the province would have to be at least 85% at the end of the coming rainy season, he said.
Opperman made an urgent appeal to every farmer, farmworker, rural resident and urban dweller to cooperate in managing this scarce resource.
Meanwhile, the Western Cape Department of Agriculture said in a statement that stock and irrigation farmers were amongst the hardest hit by the drought.
According to minister of Economic Opportunities in the province, Alan Winde, an estimated 30 000 animals have been sold as farmers battled to feed their core herds.
"We've seen a decline in the volume of wine grapes harvested, in part due to a lack of irrigation water. This will result in an estimated R500 million loss in that industry," said Winde.
The current water restrictions for irrigation farmers varied between 30% and 100% in the Berg/Riviersonderend water system, which could have a serious impact on crop yields in 2017/2018.
Winde said that the department had allocated R80 million to drought relief through the reprioritisation of the equitable share budget since 2015/2016. These funds have supported farmers with the purchasing of fodder for their animals.
Deciduous fruit industry body, Hortgro, said in a statement that the current drought would have serious implications for farmers of deciduous fruit crops.
According to Anton Rabe, Hortgro's executive director, reducing agricultural water quotas was not the only solution.
"The whole community will have to rethink their water usage and alternative water resources must be unlocked, and recycling of water should be phased in," said Rabe.
He also said that water policies will have to change. Dams must be enlarged to save more winter rainfall.
"Water storage should be adapted so that water is stored for longer periods than just one season – given that there will be longer droughts in future, possibly followed by floods," said Rabe.
In the statement, Rabe estimated that short-term crops will become very expensive, especially in the Western Cape.
"Water for agricultural use will be prioritised for long-term crops, but short-term crops like vegetables can be imported from other parts of the country," said Rabe
Prof Wiehann Steyn, HORTGRO's Crop Production Manager, explained the production implications of the drought.
"Severe water stress may be experienced during the 2017/18 season if insufficient winter rainfall does not allow fruit growers to replenish their water storage or if heavy restrictions are imposed on agricultural irrigation water use in water schemes that competes with the water needs of the City of Cape Town."
He said "when irrigation water is restricted below 50% of the needs of the trees, profitable fruit farming becomes impossible due to the progressive impacts on the trees.  If irrigation water becomes very limited, growers may need to remove all fruit from the trees, rip out less productive orchards to save water for remaining orchards or even remove the aboveground parts of trees to try to keep at least the root system alive."