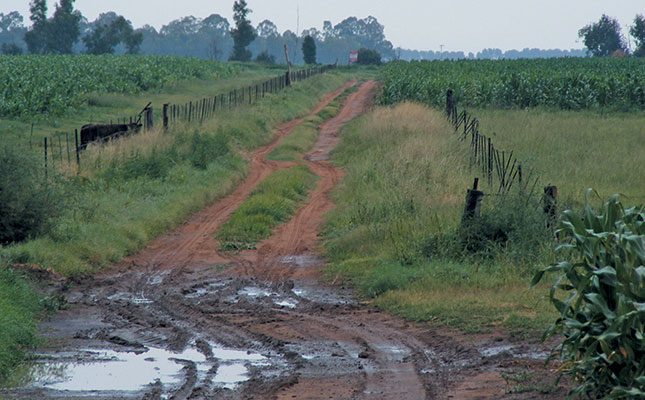 On Monday, strong to severe thunderstorms with heavy downpours, hail, excessive lightning and damaging wind occurred in parts of North West, Limpopo, Gauteng, western and central Mpumalanga and western Eswatini, along with light snow over the extreme western parts of eSwatini.
Black ice, sometimes called clear ice, was also reported over the eastern parts of Lesotho and mountain passes in the extreme eastern parts of the Free State, extreme southern parts of Mpumalanga, and extreme western parts of KwaZulu-Natal (KZN).
For Tuesday, Weather SA forecasted severe thunderstorms and damaging wind, heavy downpours and large amounts of small hail over the north-eastern parts of the Northern Cape and south-western parts of North West, and disruptive snow leading to the closing of passes, dangerous driving conditions and a loss of vulnerable livestock over the extreme western parts of KZN and extreme eastern parts of the Free State.
Dr Angelo Ricardo Hoorn, meteorologist  of Severe Weather and Information Centre Southern Africa, explained on Facebook that Weather SA classified meteorologically thunderstorms as severe if they were characterised by one or more of the following: excessive lightning, heavy downpours that significantly reduced visibility and might cause flooding or flash flooding, wind or wind gusts in excess of 100km/h, large amounts of hail or hail that measured bigger than 1 mm in size, and one or more tornadoes.
Kevin Rae, senior forecaster at Weather SA, ascribed the inclement weather to a strong surface high pressure system that introduced cold, moisture-laden air over the south-eastern and eastern coast and interior, in combination with a cut-off low over the central interior of the country, which promoted pronounced instability and uplift, thus causing rainfall over the eastern provinces.
He added that a significant lowering of the altitude at which sub-zero temperatures occurred, commonly referred to as the 'freezing level', resulted in disruptive snowfall over the Drakensberg mountains and Van Reenen's Pass on the N3 highway in KZN.
Independent meteorologist Johan van den Bergh told Farmer's Weekly that the cold conditions were unusual for this time of year, but had occurred on previous occasions in the past. Van Reenen's Pass, for instance, was closed because of snow on 18 October 1990, and snow was also reported before as late as 6 and 7 December in the eastern Free State and KZN.
Van den Bergh said it was difficult to say whether these conditions could be attributed to climate change, and added that it occurred once every five to 15 years.
The cold conditions might affect farmers who were currently planting or have planted their summer crops negatively, as well as fruit that had already bloomed, such as cherries, in the eastern Free State.
"The problem is not only the cold, but the fact that it was preceded by a week of extreme heat in most of the affected areas. Bethlehem, for instance, had temperatures high in the 30s before the cold front hit, that has since declined to 6°C. The heat sends a signal to the plants to grow, whereas the cold has the opposite impact," Van den Bergh explained.