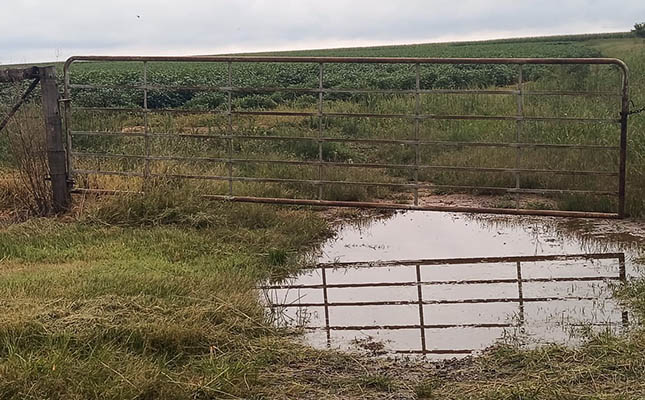 The present rainy conditions over most of South Africa can be expected to continue until May, with a dry spell expected from about June to November, particularly over the central to western parts of the country.
This was according to independent agricultural meteorologist, Johan van den Berg, who said there was currently a 40% to 45% chance that La Niña or neutral conditions would continue in the medium term.
However, even during neutral conditions, the current La Niña weather pattern could have an impact on the country's weather systems over the next few months, he said.
"Currently, La Niña conditions are continuing, [resulting in] atmospheric conditions like strong trade winds in the Western Pacific [region], cooler than normal surface and subsurface water in the El Niño [regions], and a Southern Oscillation Index that remains in a positive phase," he explained.
"Average to above average rainfall is again expected from about November over [South Africa's] eastern production areas, shifting towards the central and western parts in the second part of summer [going into 2023].
"Temperatures will become [lower] in April and drop more sharply in May. Minimum temperatures will drop to about 10°C in the central to southern parts of the country and Highveld in April. The probability for severe frost before the end of April is low, but frost is expected from the first week of May," Van den Berg said.
In addition, above-normal rainfall was expected for the north-eastern parts of the country during the upcoming late-autumn and early-winter months and could increase the risk of waterlogging in some areas, which could potentially cause crop damage, according to Cobus Olivier, scientist for prediction research at Weather South Africa.
"Therefore, the relevant decision-makers are encouraged to advise farmers in these regions to practice soil and water conservation, proper water harvesting and storage, and other appropriate farming practices," he said in a statement.