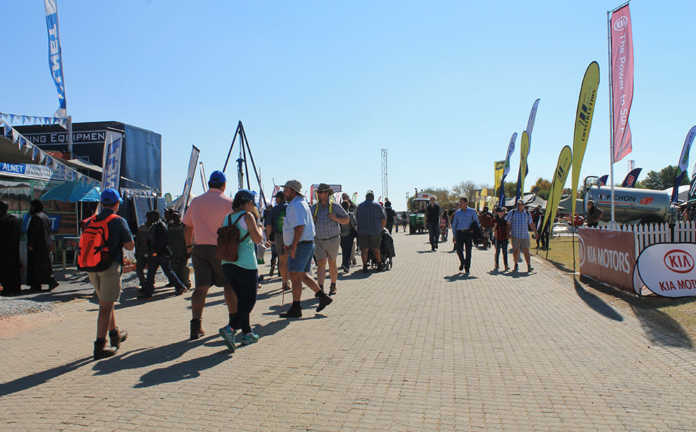 Grain SA's annual Nampo Harvest Day agricultural show, which will be held from 14 to 17 May at Nampo Park near Bothaville, takes place just a week after the South African general election.
READ Over 700 exhibitors expected at Nampo 2019
As such, one of the topics during the Nation in Conversation panel discussions presented at the show will be a post-election analysis of South Africa's future.
Nation in Conversation, a platform where agricultural issues are discussed by thought leaders from various industries, is one of the highlights at Nampo.
This year the panel discussions will feature the following topics: where does South Africa stand in the global agriculture business?; public-private partnerships towards sustainable economic growth; supporting and funding a developing agriculture industry; technology and funding: the role of communal land in agricultural development; reviving the platteland; water: a critical commodity; and a glance into the future: opportunities in agriculture.
READ Nampo survival guide
The facilitators of the panel discussions this year will be Roelf Meyer, politician and businessman; Prof Nick Binedell, director of the Gordon Institute of Business Science of the University of Pretoria; Theo Vorster, CEO of Galileo Capital; Leona Archary, deputy director of rural infrastructure and youth development at the Department of Rural Development and Land Reform; Christo van der Rheede, deputy executive director at Agri SA; and Chris Burgess, editor of agricultural magazine Landbouweekblad.
The show will also feature a farmer patents' competition in which farmers who have invented, designed, or adapted equipment to solve their own practical problems will share their inventions with fellow farmers.
READ Nampo 2017 breaks attendance record with 78 000 visitors
Practical demonstrations of implements and machinery at the show will allow farmers to view agricultural equipment under full working conditions.
A special women's programme will also be on offer.