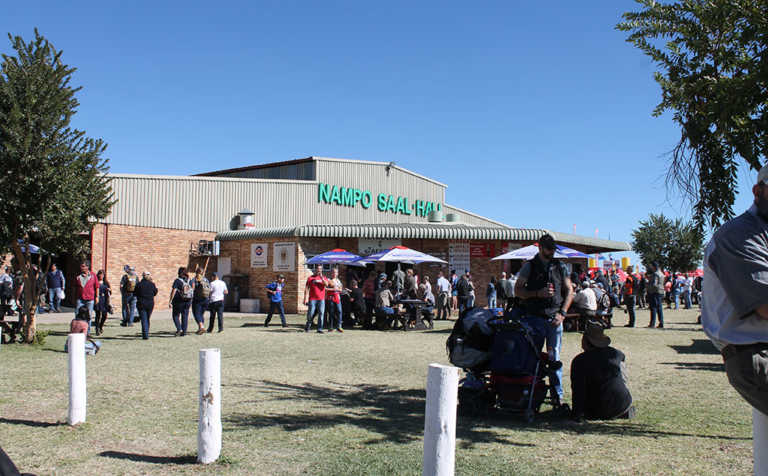 Grain SA received 425 new applications for exhibition space for the 2019 Nampo Harvest Day, which was taking place from 14 to 17 May.
BOOK NOW: Farmer's Weekly Tour to Nampo 2019
However, only 60 of these applicants could be accommodated, said Jannie de Villiers, CEO of Grain SA.
With the addition of these applicants, it meant that 775 exhibitors would take part in the four-day event.
According to De Villiers, Nampo created opportunities for direct communication between the suppliers of agricultural products and services and the users thereof.
READ Nampo survival guide
"Agricultural suppliers' competitive edge depends on direct communication with the users of their products and services. The interaction between buyers and sellers drives innovation, improvement and modernisation. It also affords producers the opportunity to compare products and prices," he said.
Two new boreholes had been sunk to secure enough water for visitors to this year's event. Nampo had also invested in a number of stand-by generators to ensure un uninterrupted power supply.
An additional gate had also been established to accommodate the increasing number of visitors that were parking in the northern parking area.
De Villiers added that the increasing demand for accommodation by the thousands of annual Nampo visitors would have to be addressed in the near future. An upgrade of the airstrip was also being considered.
READ Nampo visitor numbers grow for sixth year running
"In the long run, Grain SA would like to see more urban consumers of agricultural products attending Nampo in order to meet the people who dedicate their lives to the production of safe and affordable food," he said.
He told Farmer's Weekly that Grain SA's objective was to use Nampo as a platform to showcase the role of the commercial agriculture sector in South Africa.
Grain SA also wanted to highlight South Africa's farming industry as a scientific and sophisticated economic sector that was committed to providing the nation with safe and affordable food.
"Our members take their responsibility as the producers of safe food seriously. This message needs to be conveyed as far and wide as possible," he added.
Receive daily WhatsApp news updates.