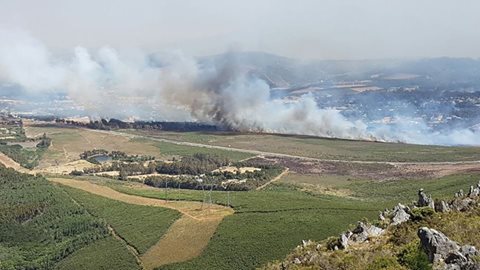 The wildfire, which started on the upper slopes of the Helderberg Mountain on Tuesday, 3 January, caused great damage to farms surrounding the town.
Flames were fanned by strong south-easterly winds and several buildings, including a luxury guest lodge, had been damaged.
Both small and large farms were damaged by the fire, with vegetation affected on some and buildings on others, said Layne.
This includes extensive damage to Anglo American's 300-year-old wine estate, Vergelegen. An assessment of the fire damage in the area is currently underway.
According to a spokesperson for the City of Cape Town, more than 120 firefighters, 12 fire engines and 10 water tankers battled the devastating blaze.