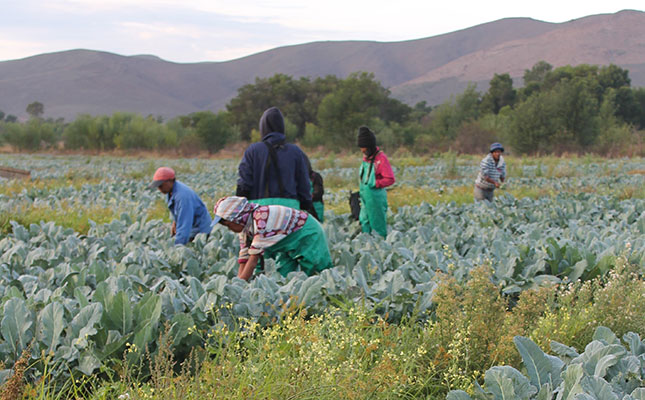 South Africa still has a long way to go to address gender inequality, according to various panellists who participated in a recent webinar hosted by Corteva Agriscience in partnership with the Gordon Institute of Business Science.
As part of the two entities' partnership, a tailor-made programme would kick off in January 2021 to assist female producers to develop their entrepreneurial, business and leadership skills.
During the webinar, Lithu Kutta, Tiger Brand's enterprise and supplier development director, voiced his concern about "[the] funding and securing of supply contracts with [female] farmers, which is not only resulting in little progress in addressing inequalities, but also in [women] still being highly under-represented in this male-dominated sector".
"We need to ring-fence specific opportunities for women to address inequality and only after that will it be possible to move onto a gender-neutral economy or society," he said.
Rethabile Nkosi, an agricultural economist, spoke about the need for more focused efforts on the commercialisation of women farmers.
"Differentiation is not only needed between [women] farmers and women farm labourers, but also backyard farmers and those who want to become commercial farmers.
"I want to see a push beyond household gardens, so we can see more successful business-driven women commercial farmers," she said.
Welile Gumede, who ran a farming business aimed at getting neglected government greenhouse tunnels in the iLembe area of KwaZulu-Natal back into operation, said the biggest constraint when she started her business was a lack of knowledge and expertise on the business, management and production side.
"I would have made much better decisions and been a lot further [along] than I am now if I was better informed and trained," she said.
*The Gordon Institute of Business Science (GIBS), in partnership with Corteva Agriscience, is recruiting women entrepreneurs in agriculture and related industries for a 12-month blended development programme. Applications close on 8 January 2021. To apply, visit www.gibs.co.za. Follow GIBS on Twitter at @GIBSAcademy  and Facebook @GIBSEDA. For inquiries, please email [email protected].