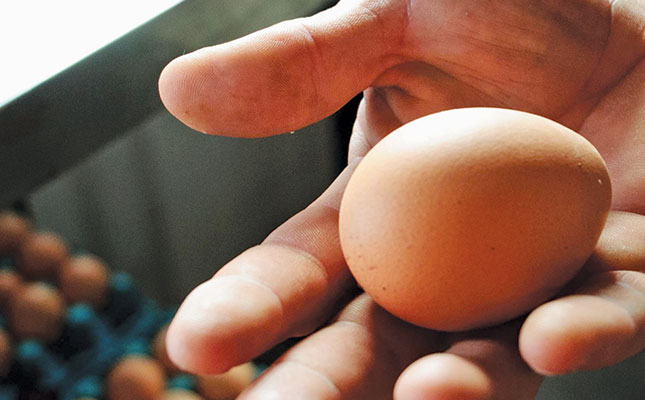 Today – 11 October  – marks World Egg Day, a global salute to the health benefits and versatility of the egg.
The theme of the campaign is 'Eat your egg today and every day'.
READ Reducing egg contamination in a hatchery
The International Egg Commission (IEC) launched the annual event in Vienna in 1996 to raise awareness of the advantages of eggs and their importance to human nutrition.
According to the IEC, eggs are one of nature's highest-quality sources of protein, and contain many of the key ingredients for life, such as amino acids, calcium, sodium, iodine, selenium, choline and vitamins A, B, D and E.
"Eggs are described by nutritionists as a large vitamin pill, a mineral cocktail," the IEC said in a statement.
Local egg producers pride themselves on producing top-quality eggs with high nutritional value, according to the South African Poultry Association (SAPA).
READ A healthy profit from pasture-raised eggs
Mogala Mamabolo, general manager of SAPA's egg organisation, said that the country's egg industry had fully recovered from a significant drop in production caused by an avian influenza outbreak about 20 months ago. He added that farmers had restocked their flocks, thus stabilising production.
Total commercial egg production in South Africa during the second quarter of 2019 was 5 420 150 cases, a 10,7% increase from the same period in 2018, Mamabolo said.
He attributed the increase to new farmers coming into production, as well as expansion by existing farmers.
Mamabolo said that during the second quarter of 2019 South Africa had exported  4 030t of eggs and egg products at a declared free-on-board value of R90,9 million.
"The main countries of destination for South African eggs and egg products are Mozambique and Botswana," he said.