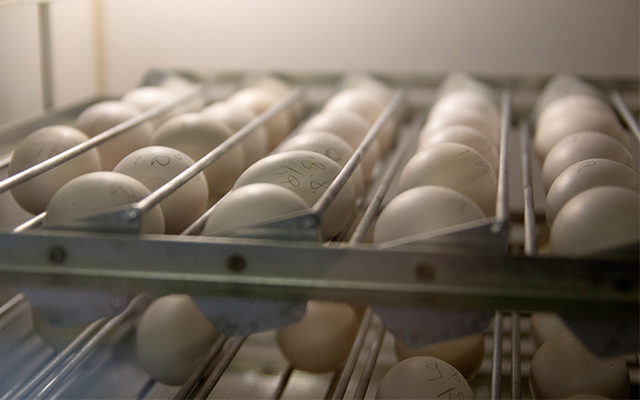 Egg contamination and antibiotic-free production in hatcheries were in the spotlight at the Ceva South Africa Poultry Summit held in Rustenburg on Wednesday and Thursday.
Speaking about the challenges faced by producers when it came to chick production without the use of antibiotics, Dr Matilde Alfonso, technical services vet, provided examples of hatcheries in the US where producers had adapted their farming methods.
"The consumer wanted [antibiotic-free] products and we made the decision to adapt."
One of the challenges faced by producers was ensuring that hatcheries were kept clean and bacteria-free.
READ SA frozen chicken meat imports hit record levels last year
"During a theoretical bacterial challenge of around 15 000 eggs in incubation, it was found that around 99,5% of eggs were clean, but 0,5% had bacterial contamination."
She said a lot of bacterial contamination was transferred with the eggs when they were being moved to the hatcher.
"If a contaminated egg explodes, it will add more contamination to your clean eggs. You need to decide how much contaminated eggs you [can] tolerate. To reduce bacterial-load you need to preserve the egg shell and cuticle quality."
Alfonso added that a producer could reduce the bacterial load on "clean" eggs by guarding against both external and internal contamination.
She provided the following guidelines to reduce contamination in a hatchery:
Prevent 'floor eggs' by closing the nests when hens are not laying. Floor eggs can be identified by placing the eggs under a black light, which makes the difference clearly visible.
Do not mix up floor eggs with 'clean' eggs. Mark and pack them separately.
Improve the cleanliness around egg packing by making use of automated nest closures, nest management, nest pad management, belt cleaning and disinfection.
Do not over clean dirty eggs.
Prevent heat stress in hens by allowing them to cool down when in the nest. Use airflow, tunnels and fans to combat excessive heat in the nest.
Reduce environmental contamination by introducing rodent control, fly control and water sanitation measures.