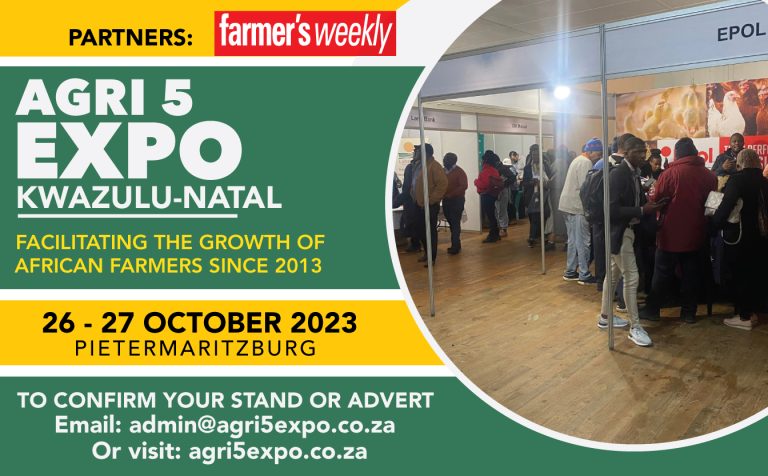 The platform seeks to promote opportunities and assistance for black farmers to transform their primary produce into agro-processing and access further markets.
The workshops and expo will give private companies, government departments and agencies an opportunity to promote their social programmes and boost dialogue and sharing of development experience between African farmers.
The purpose of the workshop and expo is to create awareness among young farmers on how their produce can be turned into a secondary commodity. Not only does this create further markets for the farmers, but it ensures growth and larger profits for farming businesses.
This approach will drive the sector to see more measurable results for black commercial and emerging farmers going forward, so to ensure they sustain and grow their farming ventures and benefit from opportunities within the agro-processing value chain of the sector.
The venue for the expo is the Breeze Inn in Chief Mhlabunzima Rd, Pietermaritzburg, and it will run daily between 8.30am and 3.30pm.
For more information: [email protected]