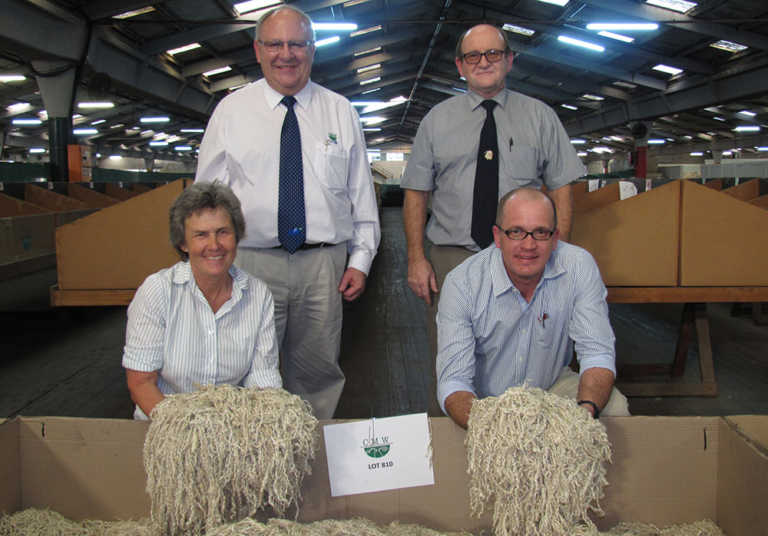 This price was realised at the final sale of the 2017 mohair auction season in South Africa, according to a statement by agribusiness OVK.
Gay van Hasselt and her son Jordi from Prince Albert, who produced the world-class clip, walked away with the annual trophy sponsored by the international Ermenegildo Zegna fashion house for the best mohair clips.
READ Cyril Ramaphosa's Ankole bull sells for R640 000
The Van Hasselts are well known as breeders of top-class Angora goats their clip is highly sought-after world wide. The Japanese fashion-house of Miyuki, for instance, is one of the Van Hasselt customers.
This year's champion mohair bale was purchased by Stucken and Company.
The company indicated that the clip was earmarked for a "special project", according to Pierre van der Vyfer, OVK Manager: Mohair.
"This year's competition was particularly stiff and all the bales entered were of outstanding quality. The entries were judged in detail and literally every string of mohair is evaluated and inspected," said Van der Vyfer.
Watch how the Working on Fire team demonstrates how to conduct a mop-up operation.