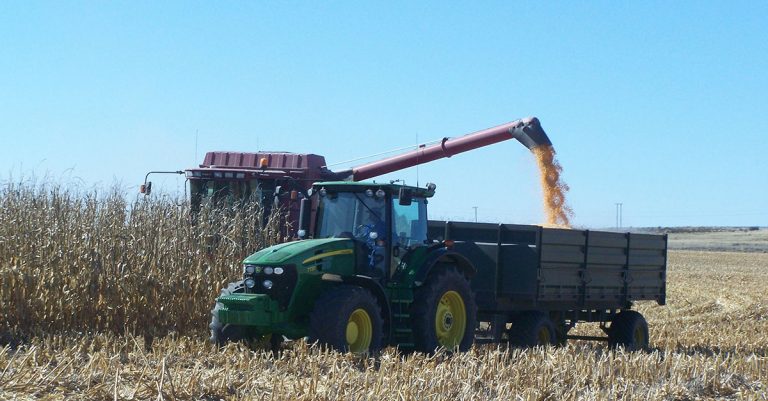 The strong performance in agriculture machinery sales in September can be attributed to an optimistic outlook for the upcoming season, with weather experts predicting a 70% chance of a La Niña weather pattern in the Southern Hemisphere.
This has boosted producers' confidence as farmers gear themselves for another favourable production season in 2021/2022, according to Paul Makube, senior agricultural economist at FNB Agriculture.
READ Choosing the best tyres for your bakkie
He added that increased sales were also the result of a "benign interest rate environment", with rates at a record-low 7%.
"An almost 2% appreciation [in the value of the rand] helped with affordability of the mostly imported units. Cash-flush summer grain and oilseed producers, following the robust harvest amid elevated commodity prices, have taken the opportunity to upgrade and replenish their fleets."
In addition, the winter crop season was also good, with higher plantings relative to the previous year at about 3,3% year-on-year (y/y). Wheat, which accounted for 67% of the total winter crops, saw the planted area increasing 2,7% y/y, which was a large segment for combine harvester utilisation as well, he said.
READ Early planting: the key to soya bean success
According to sales statistics released by the South African Agricultural Machinery Association (SAAMA) in the week of 11 October, tractor sales of 724 units in September were almost 30% higher than the 561 units sold in September last year. Year to-date tractor sales were now also almost 30% up on last year, he added.
A total of 21 combine harvesters were sold in September, 10 units more than the 11 units sold in September last year. On a year-to-date basis, combine harvester sales were now also almost 30% higher than last year.
Karel Munnik, chairperson of SAAMA, said market sentiment continued to be positive and commodity prices were holding up.
"The early rainfall has led to some farmers, particularly in the [eastern parts of the country], starting to plant summer crops. Winter crop prospects are [also] encouraging and this is reflected by good combine harvester sales in the Western Cape."
Industry forecasts for the remainder of the year indicated that tractor sales for the 2021 calendar year should be between 15% and 20% higher than last year, he said.