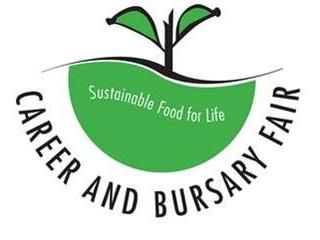 The Career Fair, an initiative of the Produce Marketing Association (PMA), an international industry organization with focus to create networking opportunities and provide business linkages to its members, is hosted in collaboration with Stellenbosch University's Faculty of AgriSciences and is a major initiative to attract students to agriculture.
The issue that very few young people enter the horticultural/agricultural industry has reached a critical stage, and Universities, agricultural businesses, input supply companies, commercial farms and service providers continue to report how the unavailability of young people is adversely affecting their businesses. Marianne van der Laarse, PMA Country Representative Southern Africa says
"The aim of the career and bursary fair is to showcase the industry to young people and to promote and attract students into the exciting, and often unknown, career opportunities in the food supply chain – we really wish to entice them to follow a career in agriculture/horticulture/food supply or post-harvest technology".
This trade event will present companies and organizations the opportunity to showcase their products, services, career opportunities and bursary and internship programmes. Companies which will take part include Woolworths, Standard Bank, Shoprite/Freshmark, Pannar, Villa Crop Protection, Fruit & Veg City, Hortgro, SATI, Citrus Academy, Subtrop, the DuToit Group, RSA Market Agents, Starke Ayres, Sakata Seed, ZZ2, Du Pont, Potatoes SA and Colors. Sponsors who helped in making this event happen include: Capespan, Cape Town Market, Tru-Cape, Shoprite/Freshmark and Piet Karsten of Karsten Boerdery.
All BSc Biological Science students and AgriScience students at undergraduate and postgraduate levels can attend the Career and Bursary Fair. Moreover, Grade 11 and 12 learners with Mathematics and Physical Sciences as subjects who need to make important career choices, would undoubtedly benefit from attending.
The Career and Bursary Fair will take place on Stellenbosch University's Red Square ('Rooiplein'), which is situated between the Langenhoven Student Centre, fondly known as the Neelsie, and the Administrative Buildings. For enquiries concerning the event, contact Monika Basson, tel 021 808 2978 or via e-mail at [email protected]