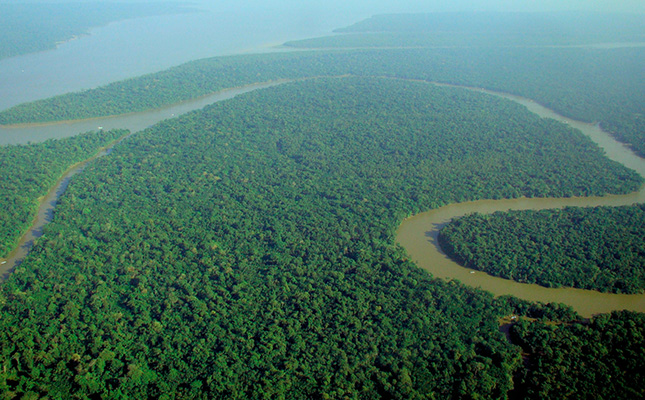 A new study has revealed how deforestation pressures have increased as a result of the geopolitical instability in the global soya market following the trade tensions between the US and China.
An estimated 13 million hectares of forest and savannah would need to be cleared to plant soya bean to make up for the shortfall in the global soya supply, which had resulted from the tariffs imposed by China on US soya exports, according to the article published in the magazine, Nature.
The research was undertaken by scientists from the Institute of Meteorology and Climate Research at the University of Karlsruhe in Germany, who compiled the paper entitled: 'Why the US-China trade war spells disaster for the Amazon'.
According to the paper, a possible surge in tropical deforestation was being forecast as a result of the demand being placed on China's other major suppliers to provide an estimated 37,6 million tons of the crop to match the imports from the US in previous years.
US exports of soya bean to China had plummeted 50% last year. As a result, Brazilian soya bean imports to China increased to 75% of Chinese demand. This was a new record and a sign that the entire US shortfall was being substituted with Brazilian soya bean, according to the paper.
Brazil was already the world's largest supplier of soya bean.
Boosting production would, however, require either greater yields per hectare or more land.
As Brazil faced challenges with more intensive farming due to the poor nutrient quality of the soil in that country, the simplest way for Brazilian farmers to increase production would be to increase the area planted to soya bean, and would require ploughing new fields in the Cerrado savannah and Amazon forest.
"Even if Brazil simply maintained its current share of the non-US soya market, this would require up to 5,7 million hectares more land, a 17,3% increase on current levels. Regulatory barriers to deforestation have already been placed under pressure, [despite] much of the remaining Amazon forest [being] designated as nature reserves or indigenous territory. In recent years, the ruralista agriculture lobby in Brazil has been pushing for a weakening of these protections," the paper said.
In addition, the Brazilian government had also been working to weaken the power of environmental agencies, which was being driven by the government's strong desire to expand Brazil's agriculture sector.
A deal between the US and China could help stabilise the soya market and ease deforestation concerns, the paper added.