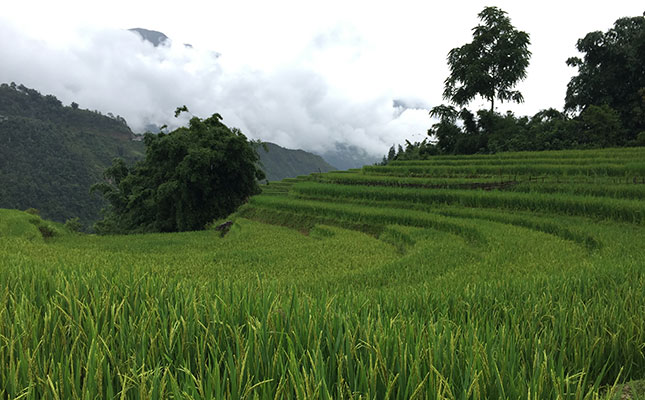 Countries rallying to ensure local food supply are restricting exports amid uncertainty over how long the coronavirus disease (COVID-19) global pandemic will last and continue to affect trade.
Rice and wheat were the latest crops to see export restrictions, with Vietnam, Russia and Kazakhstan limiting trade in the short term to ensure sufficient domestic food supply during the lockdown.
It was uncertain how long the trade restrictions would last.
READ South African consumers to pay much more for garlic
As a net importer of both commodities, South Africa was solely reliant on imports to meet its local demand for rice. It was therefore expected that consumers could face higher prices for the country's second most important staple.
A recent report by the Bureau for Food and Agricultural Policy (BFAP) stated that Vietnam, one of the world's largest rice exporters, had introduced a ban on rice exports as from 28 March.

Russia, a significant wheat exporter, had stopped processed grain exports as from 20 March, while Kazakhstan, another major global soft commodities exporter, suspended exports of wheat flour, buckwheat, sugar, sunflower oil, and some vegetables until 15 April.
South Africa imported more than one million tons of rice per year, mostly from Thailand and India, the report said.
READ Spazas, food hawkers with permits, get greenlight to trade
Together these two countries accounted for almost 90% of total imports, with Vietnam and China tied in third place with a contribution of 2% each.
The report said that while Vietnam's measures were unlikely to result in a shortage of rice, global prices had responded to news of the export ban, as the country was the third largest rice exporter in the world.
Wandile Sihlobo, chief economist at Agbiz, told Farmer's Weekly that there had been an uptick in global rice prices over the past week. This, coupled with the weaker rand, could see rice prices rising locally.
"Fortunately, the bulk of our rice is imported towards the end of the year, so hopefully the market would have subsided by then, and the rand strengthened," he said.
BFAP noted that for the lockdown period, retailers in South Africa were not allowed to increase the price of essential food items.
READ Expert tips to get the most from irrigated wheat
"Companies are generally well hedged for a month or two to absorb higher raw material prices. However, in a prolonged COVID-19 situation, the affordability of rice could become an issue. The value chain will not be able to fully absorb a 30% to 40% increase in raw material prices. Similarly, low-income households that are already spending a significant share of their income on food will be under even more pressure," the report said.
South Africa imported 40% of its annual wheat requirement and price increases could be on the cards amid market uncertainty. The weaker rand was also set to play a big role in local prices.
Sihlobo said there was, however, ample global wheat supplies, with South Africa sourcing from various countries.
"We are unlikely to be faced with a shortage of supply, since we have already procured 45% of our annual imports. But we could see higher prices for the remainder of the imports and locally grown wheat.
"Being a net importer means we are dependent on global dynamics, so if prices increase, our domestic prices will increase for our farmers. The weaker rand also filters down, so farmers will benefit here too. But on the flip side, their input costs will also rise as a result of the weaker rand, and considering that planting season is about to commence, with harvest taking place later in the year, they could end up paying more for inputs now [with] a weaker rand, and getting less out if the rand strengthens later. This could potentially be a big problem for the wheat industry."