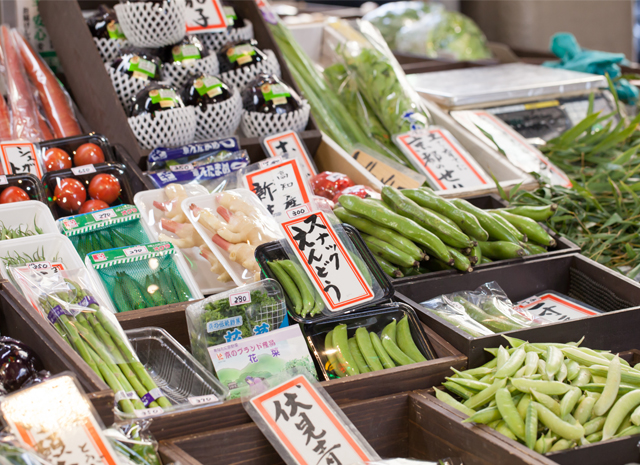 A lack of sunshine and low temperatures has been affecting agricultural production across Japan.
Cucumber prices have increased 70%, with other vegetable prices also reaching double-digit hikes at Tokyo's central wholesale market, according to the country's Ministry of Agriculture, Forestry and Fisheries.
The Japan Meteorological Agency said central Tokyo saw less than three hours of sunshine during a 20-day period from the end of June, the lowest recorded since the agency started collecting data in 1961. This was 7% of the city's average sunshine hours in previous years.
Regions in the east and west of Japan were also continuing to see low temperatures with very little sunshine.
For example, the city of Saitama (20km north of Tokyo) had an estimated two hours of sunshine, (which was 5% of its average in previous years).
Temperatures across Japan had also been lower than the average for previous years. According to the Japan Weather Association, the highest temperatures in Tokyo's metropolitan area had continued to fall below 25°C during the period under review.
The agency urged farmers to pay careful attention to crop production. As in previous years when Japan experienced low temperatures and a severe shortage of sunshine (1988 and 1993), serious damage had been reported in many crops in various regions.
The production of cucumbers had been hit the hardest due to a lack of sunshine in Fukushima Prefecture and Gunma Prefecture, two of the country's main production regions.
More cloudy and rainy days were forecast for the immediate future, especially in eastern and western Japan, with lower than normal temperatures and fewer sunshine hours expected there.
The agriculture ministry warned farmers that the low temperatures and a lack of sunshine would continue to negatively impact crops, and conditions should therefore be closely monitored.
However, not all vegetable production was being adversely affected, with the prices of onions, white radishes and carrots grown on the northern island of Hokkaido declining substantially, as these regions received higher levels of sunshine than normal, the ministry said.