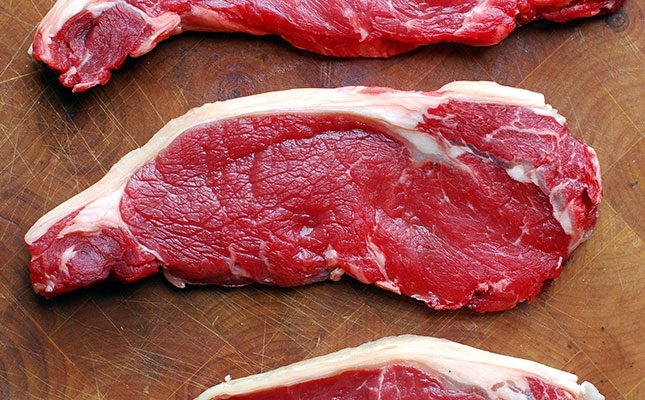 The case was confirmed following routine tests carried out by veterinarians from the Irish Department of Agriculture on a dead 10-year-old cow that had been delivered for destruction.
BSE, commonly known as mad cow disease, presented in two forms, classical BSE and atypical BSE. Classical BSE could be contracted through consuming contaminated feed, while it was generally suspected that the atypical form occurred spontaneously in bovine herds, according to the World Organisation for Animal Health.
According to Irish news website The Journal, the department confirmed that this was the first case of atypical BSE detected in Ireland since 2020.
Beef exports to China had only resumed in April this year after they were suspended in 2020 when a BSE case was discovered then. The Journal reported that a protocol signed with China forced Ireland to suspend beef exports when any case of BSE was discovered.
"It is understood any timetable for the resumption of beef exports is up to the Chinese authorities," the report said.
Meanwhile, the Irish Deputy Prime Minister, Micheál Martin, said after an official visit to China last week that he was hopeful Chinese authorities would reach a decision on the resumption of beef exports "within a matter of months".
He added that he was not concerned about damage to Ireland's reputation. "It is disappointing that this happened, but I think it's a vindication of our controls," Martin said.
In terms of the impact of the case on farmers trading with China, Marin said he believed it would be "quite limited", adding that Ireland exported beef to about 70 countries around the world. However, he said he had highlighted the importance of beef and food exports to his Chinese counterparts.
Responding to the news, the national livestock chairperson of the Irish Farmers' Association, Brendan Golden, however, said it was disappointing: "Given that we had only recently regained access, it's a setback that we could do without." He stressed  that the market needed to reopen as quickly as possible.
A statement by the department said the animal had not entered the food or feed chain and therefore there was no public health risk associated with the detected case.
"Tests carried out at the department's Central Veterinary Research Laboratory confirmed a case of atypical BSE […] during the department's on-going systematic surveillance of 'fallen' animals at 'knackeries'."
The statement also said that the detection of such a case "does not impact on trade generally".
"[However,] the protocol with China requires exports to be suspended pending submission and assessment of the epidemiological report. Ireland's BSE controls are robust and effective, and consistent with legal requirements and best international practice," the statement said.
According to The Journal, beef was a major export commodity for the country, with more than 90% of Irish beef production volumes exported.