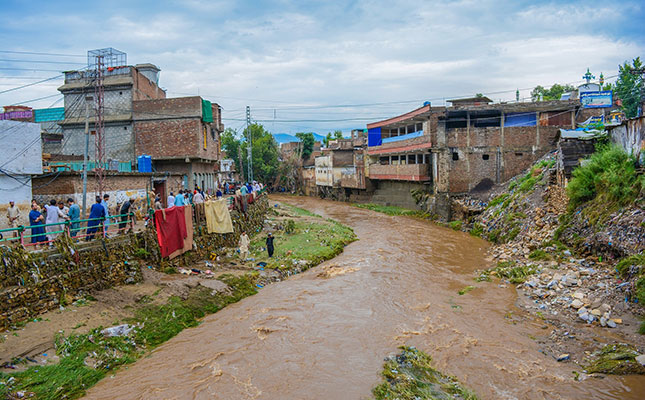 Reuters reported that vegetable and fruit prices had soared in markets across that country as the devastating floods, precipitated by unprecedented monsoon rainfall, had resulted in crops being washed away and supply chains being disrupted.
Counting the cost of the extreme rainfall received throughout August that had killed more than 1 300 people, Pakistan's 220 million people were already facing unrestrained inflation, which had resulted in an 24,9% year-on-year increase in consumer prices.
Losses to the farming sector, which was central to the country's economy, still had to be fully assessed, but damage to homes and infrastructure was estimated to amount to billions of dollars.
Even in the eastern city of Lahore, far from the worst flooding in the Sindh province and close to the border with India, prices of some vegetables had tripled.
Two of the most common ingredients in Pakistani cooking were tomatoes and onions, with tens of thousands of tons of each being consumed every month.
"The supply of vegetables and fruit to Lahore is getting lower day by day because of the floods, rain and destruction to roads," Malik Salim Awan, a supplier at Lahore's fruit and vegetable market, told Reuters.
According to government officials, more than 809 000ha of agricultural land had been flooded, which had resulted in all standing crops being destroyed, while also preventing farmers from planting new crops.
"The rice crop has been washed away, [and] fruit and vegetables are gone," Prime Minister Shehbaz Sharif told reporters after visiting northern Pakistan. He said floodwaters had also swept away about 700 000 head of livestock.
Pakistan's agriculture sector was a pivotal driver of the economy, accounting for more than one-fifth of that country's total output, employing up to 40% of the workforce, and producing commodities and products to the value of US$80 billion (about R1,4 trillion) every year.