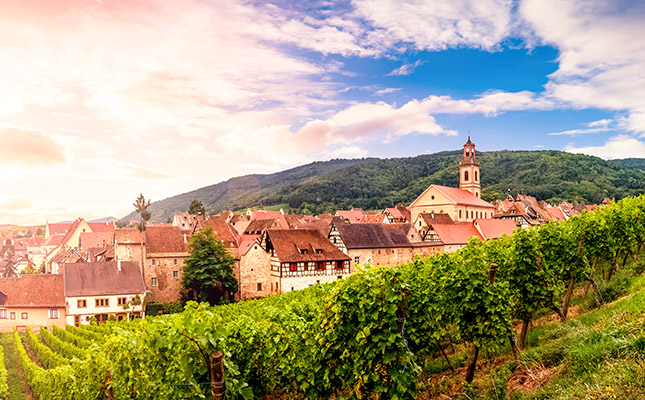 The current heatwave being experienced across large parts of Western Europe could result in a decline in wine production in France of between 6% and 13% this year, according to a statement by the French agriculture ministry.
Record temperatures have been recorded across France, with Paris experiencing an all-time high of 42,6°C this week.
France is one of the world's top wine producers and exporters, and the extreme temperatures were resulting in vines suffering severe heat damage.
Vines were especially susceptible to the extreme heat, particularly in the western wine regions such as Val de Loire and Charente and Bordeaux, as the heat disrupted the vines' flowering stage, the statement said.
In southern France, the heatwave broke further records, as temperatures soared to 46°C in certain regions, with damage to vines expected to result in a production decline in regions such as Gard, Herault and the Var, the agriculture ministry said.
Wine production was thus forecast to reach its lowest level in five years with volumes of between 42,8 million and 46,4 million hectolitres, according to the statement.
As the heatwave was expected to continue, many farmers producing other commodities also expressed concern.
French agriculture minister, Didier Guillaume, said in a statement: "We need to help struggling farmers on this difficult course, especially those who are struggling to feed animals or are already using hay stocks that were kept for this autumn and winter."
He added that the practice of selling straw at "exorbitant rates", which occurred last year in France, was "not permissible".
Guillaume said he asked for an increase in allowances for farmers under the EU's Common Agricultural Policy (CAP) to mitigate the impact of the disaster.
He argued that French farmers would need finance to restock their herds after the summer, among other expenses, and said he would ask for 70% of France's CAP allocation to be paid out in October.