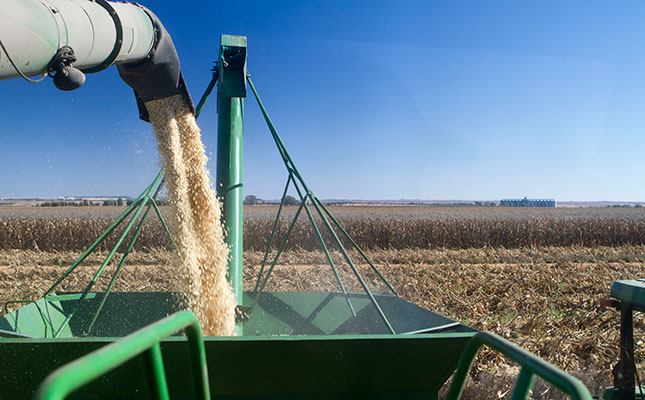 US grain and oilseed prices traded slightly lower during trade in the first week of August as global forecasts predicted a record global grain crop.
The last International Grains Council (IGC) report released on 27 July forecast that total grain production (wheat and coarse grains) for 2020/2021 would increase to "a new peak" of over 2,2 billion tons.
The July Market Monitor report by the Food and Agriculture Organization of the United Nations (FAO), suggested that despite a major production setback in the EU, global wheat output in 2020 was forecast to remain near the above-average level of 761,5 million tons recorded last year.
"[…] world maize production is heading for a record [estimated at more than 1,2 billion tons], leading to a sharp increase in maize inventories," the FAO said on its Agricultural Market Information System platform.
It highlighted that the maize production forecast for 2020 had been scaled up due to improved prospects in Brazil and the EU, and was now forecast at 6% higher than last year's record harvest.
According to a market report released by Grain SA, the US maize price on the Chicago Board of Trade for a September contract had fallen well over 2,5% from the day before. Soya bean prices dropped 1,5%, and wheat was also priced 2,5% lower than the previous day.
The USDA was expected to release its latest World Agricultural Supply and Demand Estimates (WASDE) report on 12 August, with the next IGC update scheduled for release towards the end of August.