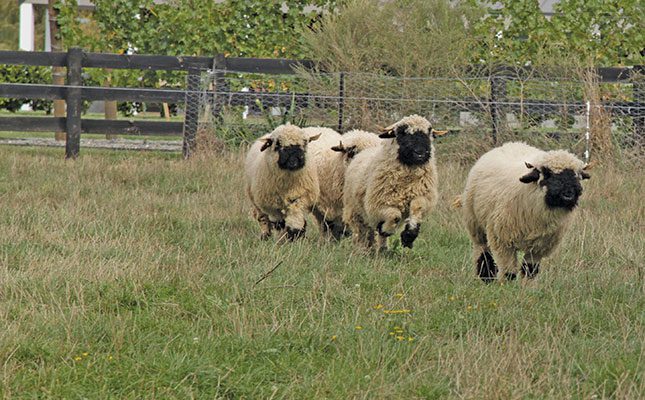 In a statement released earlier this week, the AHDB said the value of this first shipment of ovine embryos from the UK to the US was estimated at about £400 000 (about R9,4 million).
It was hoped that it would be the start of regular trade in ovine genetics, aimed at "meeting the strong demand from US customers to source directly from the UK", the Agriland website reported.
This followed the lifting of a 33-year embargo by the US government on lamb and sheep embryos from countries that had previously been affected by bovine spongiform encephalopathy (BSE), commonly known as mad cow disease.
The resumption of exports was the culmination of collaboration between the UK sheep meat industry, the UK Export Certificate Partnership, UK government, and the AHDB, following the enactment of legislation in 2021 to pave the way for such imports by the US government, the statement said.
According to Agriland, US producers would be able to gain full pedigree status for a breed within one generation by using embryos imported from the UK, while it could take 10 to 15 years to reach the purebred level using imported pedigree semen. Commercial meat producing breeds such as the Suffolk are expected to benefit from the UK genetic imports.
"We are backing British farmers and opening up new markets for British goods around the world, […] based on both our vast food heritage and also our cutting-edge science," Mark Spencer, the UK minister of Food, Farming and Fisheries, said in the statement.
Dr Phil Hadley, AHDB trade development director, added: "We are delighted that the first high-value sheep genetics exports have been shipped to the US in what is a major milestone for the sector. In addition to the export of sheep meat from the UK, we hope this will be the start of another valuable trading relationship for our sheep producers and the wider UK industry."
Welcoming the announcement, Phil Stocker, chief executive of the National Sheep Association, said: "This is great news for the sheep industry, further enhancing our reputation on the global stage. It is the result of hard work put in by the industry, government and AHDB, building on the wider export deal with the US that is starting to pay dividends."
According to the breeding company AB Europe, the shipment included Swiss Valais Blacknose embryos from Scottish breeders and were destined for Rolleston Veterinary Services in Maine in the US.
AB Europe added that in the future, embryo shipments would include that of the Charollais, Cheviot, Dutch Spotted, Herdwick, Kerryhill, Teeswater, Texel, Wensleydale and Zwartbles breeds.
In addition, 8 000 doses of semen had been exported to the US since the Department for Environment, Food and Rural Affairs' ovine export health certification came into effect in November 2022.