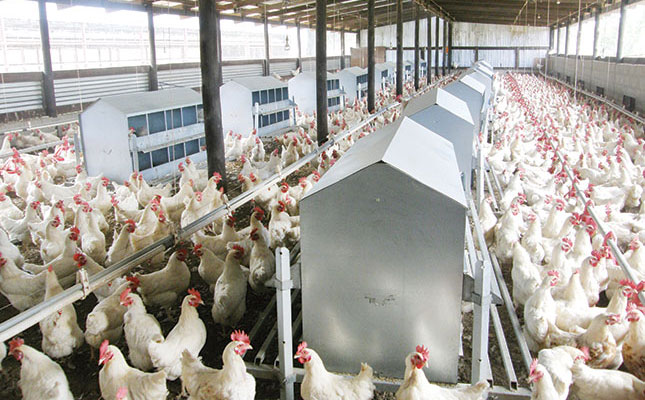 Tyson Foods Inc., Pilgrim's Pride Corp., Sanderson Farms Inc., Perdue Farms Inc., and Koch Foods Inc. were among the companies.
According to the farmers, sharing this information meant that the companies were able to keep compensation lower than in a competitive market, and in turn were able to increase their own profits. The Bloomberg article also stated that the companies had agreed to not hire one another's farmers.
READ US poultry imports – the facts
Tyson spokesperson, Gary Mickelson, told Bloomberg that the allegations were false and that the company did not consult with competitors about farmer payments.
He also cited a 2015 study that showed that average payments to farmers per pound of chicken had increased by almost 53% in the last 27 years.
This lawsuit follows six proposed class-action, antitrust lawsuits brought on by distributors, consumers and others against Tyson and other poultry companies, alleging that the producers had, since 2008, conspired to keep the prices of broiler chickens "artificially high" by limiting production and output.
Broiler chicken farmers made up most of the US domestic market.
The US Department of Agriculture, Grain Inspection, Packers and Stockyards Administration stated that it could not comment on legal issues such as those involved in this case, but did say that several proposed regulations, including one titled, 'The Farmer Fair Practices Rules', dealt with similar matters.
These are available for comment on the US Federal Register.
Visit www.gipsa.usda.gov