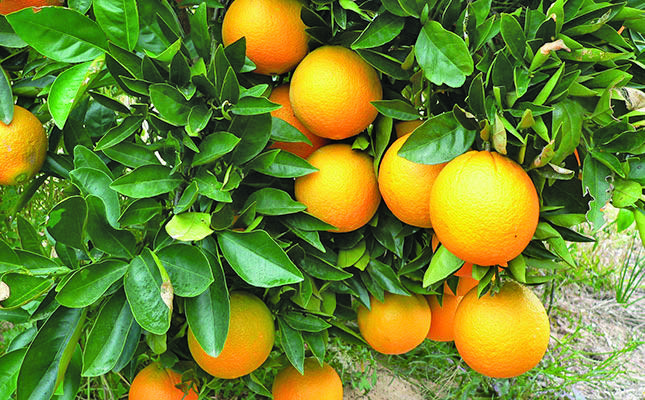 It was expected that the harvest would amount to 62,25 million boxes or 2,57 million tons, an 86-year low and a decline of 23% on the previous season. The USDA reported that this would be less than 20% of the total output achieved during the record 1997/98 season.
According to Reuters market analyst Karen Braun, output had generally been in decline since its peak 25 years ago; however, this year's losses in Florida, the top orange producer in the US, had been extremely heavy.
"This has driven up imports of both oranges and orange juice, although the US remains a net exporter of the fresh fruit. The loss in production has notably reduced the US's ranking in the global market, though it matches slowing domestic demand for orange juice, [which was] once a breakfast staple," she said.
Florida previously accounted for more than 80% of total annual orange production in the US, but this season the state was expected to produce 16,1 million boxes, down 61% year-on-year (y/y).
"That will boost California's output share to 72% at 45,1 million boxes, up 15% y/y, but 5% below the five-year average," Braun added.
The decline in Florida's output could be ascribed to the widespread proliferation of citrus greening disease across the state for more than 10 years. However, the sharp fall in the state's orange crop this season was largely due to severe damage caused by hurricanes Ian and Nicole during the previous autumn, Braun explained.
In 1981, Brazil surpassed the US as the world's top producer of oranges and was currently producing twice as many oranges as China, which was in second place on the global stage.
The US was expected to account for only 6% of global orange shipments this season compared with 23% two decades ago.
Although imports of fresh oranges to the US had increased in recent years, this was not to the same degree as the production losses experienced, due to falling demand for the fruit. However, in 2022 that country imported just less than 230 700t of fresh oranges from Chile, Mexico and South Africa, which constituted a record volume.
Although Brazil was not exporting fresh oranges, it was by far the leading global producer and supplier of orange juice, with the US being the world's top consumer thereof.