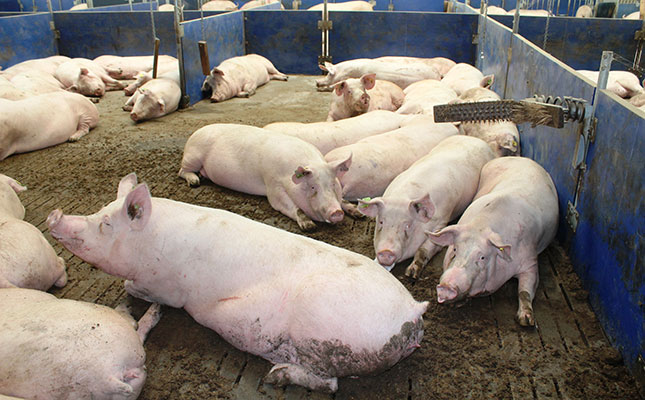 A wild boar infected with African swine fever (ASF) has been found near Nowogrod Bobrzanski in Western Poland, just 40km from the German border, leaving German authorities on high alert.
Poland's agriculture minister, Jan Krzysztof Ardanowski, confirmed in a statement that 21 wild boars had died due to an ASF outbreak in the region.
Ardanowski said authorities were sealing off the area with a 56km-long fence, and local hunters had been dispatched to eliminate all wild boars in the demarcated area near the town of Zielona Gora.
While the disease had not yet been found in livestock, the fence was designed to protect farms in the neighbouring province around the city of Poznań, he said.
Earlier this year, hunters eliminated an estimated 270 000 wild boar in Eastern Poland in an effort to prevent the disease from entering the country following an outbreak in Ukraine.
According to reports in the local media, German authorities had placed extensive measures in place across the country to prevent wild boars from entering the region and transmitting the virus.
German veterinary officials had installed an electric hedge to keep out wild boar along the Polish border near the town of Schirgiswalde-Kirschau, while in the state of Saarland, a special unit of sniffer dogs had been trained to locate dead boars.
In Saxony, hunters, vets and rescuers were receiving practical training and being armed with drones and infrared cameras that simulated the appearance of the virus.
In the north, the state of Mecklenburg-Vorpommern had invested €50 000 (about R808 000) in a 50km-long electrified mobile fence to limit the passage of wild boars in the region, the reports said.
According to data published by the Federal Statistical Office, there were a total 25,9 million pigs on 21 600 commercial pig farms in Germany in 2019, with about 1,02 million pigs exported between January and June.
AP News reported that authorities in Denmark had also recently completed a fence along its border with Germany in an attempt to protect that country's pork industry from wild boar that could carry African swine fever, as the virus rapidly advanced across Europe.
About 5 000 pig farms in Denmark exported an estimated 28 million pigs annually, which accounted for half of agricultural and 5% of total exports, according to the Danish Agriculture and Food Council.
The fence cost €11 million (R178 million) to erect, was 1,5m high and half a metre deep, and ran along the entire Danish-German border from the Wadden Sea in the west to the Flensburg Fjord in the east, a statement by the council said.