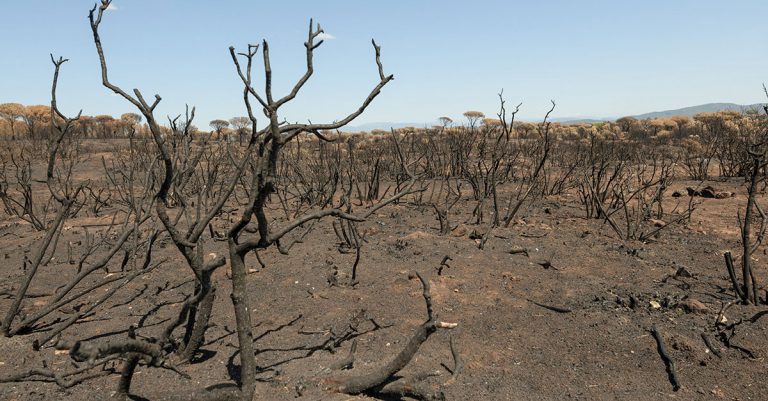 Winemakers in south-eastern France are taking stock of the damage to their vineyards following a week-long wildfire in late August, which caused widespread damage across the region.
The blaze, which broke out in the Var region close to the French Riviera, was fanned by strong winds.
The National Federation of Agricultural Workers' Unions (FNSEA), told BBC News that although the fires had mainly damaged forests, several wine-growing areas were also heavily impacted, with an estimated 73 wineries and five wine cooperatives affected.
Associated Press reported that the wildfire blazed through a once-picturesque nature reserve near the French Riviera, before devastating the surrounding area.
"Winemakers who grow the region's celebrated wine crop were taking stock of the damage, with rows of charred grapevines next to a vast expanse of steaming black vegetation devastated by the fire," the report said.
The vines of at least one small wine estate were completely destroyed, while industry analysts reported that the grapes, which survived may be too smoke-damaged to produce a sellable wine.
Maxime Mathon, head of communications for the MDCV wine group, which owns several vineyards in the region affected, said the group considered itself relatively lucky, but was still facing losses.
It was estimated that 15% of the vines at the group's Chateau des Bertrands vineyard burned down.
The French wine industry had been experiencing a particularly difficult year, after unexpectedly severe frost killed off vines in April, resulting in damage amounting to €2 billion for the industry.
The blaze in the Var region left two people dead, 27 injured, and forced an estimate 10 000 people to evacuate the region, which is not far from the coastal resort of Saint-Tropez.