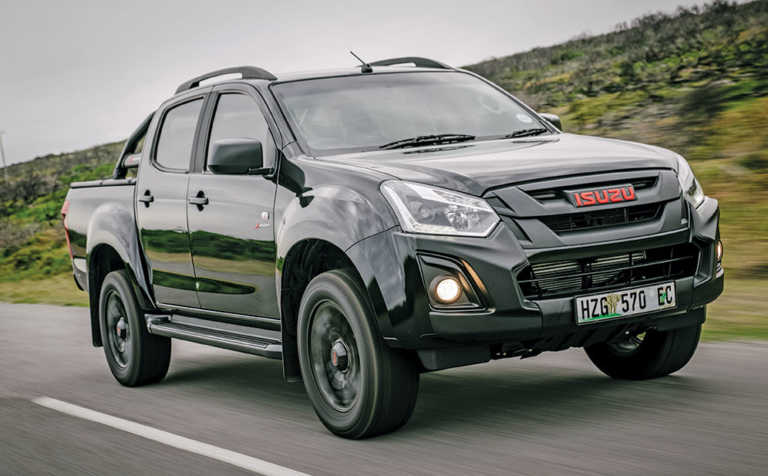 This is the third in a series on motor manufacturers and the bakkies produced by them. All these vehicles are available in South Africa.
History
In 1916, the Tokyo Ishikawajima Shipbuilding and Engineering Company teamed up with the Tokyo Gas and Electric Industrial Company to build motor cars. In 1918, the company started to assemble and sell British Wolseley cars, and four years later began local manufacture of the Wolseley A9.
This was the first passenger car to be produced in Japan. Trucks followed two years later. In 1933, Ishikawajima merged with DAT Automotive Manufacturing and changed its
name to Automobile Industries Company. Its products were named after the local Isuzu River.
During the Second World War, the heavy industry division of the company split off to become Hino Motors, which is today a member of the Toyota group.
After the war, Automobile Industries Company began manufacturing British Hillman Minx passenger cars under licence. In 1949, the company took on the name of its vehicles, Isuzu, and 12 years later it launched a car of its own design: the Bellel.
At the time, Isuzu, still a small company, was seeking cooperation with Subaru,
Mitsubishi and Nissan, but all efforts failed. Finally, in 1971, it signed a cooperation agreement with General Motors (GM).
Isuzu thereafter concentrated on building trucks and engines, and is today one of the largest diesel engine producers. A number of other manufacturers fit Isuzu diesel engines into their products.
In late 1972, an Isuzu-built bakkie was introduced into the US and sold as the Chevrolet LUV. Subsequently, various combined GM-Isuzu vehicles were sold in that country and
elsewhere as Isuzu or Holden models. There was even a Buick Opel by Isuzu (badge engineering at its worst!).
Isuzu engines were also fitted to American GM products. Finally, in 1981, Isuzu began selling vehicles under its own name in the US.
Isuzu in South Africa
GM imported Isuzu bakkies and trucks into South Africa for many years. Then, in 2006, Isuzu Truck SA was formed, with Isuzu Japan and GM each owning 50% of the shares.
Last year, GM pulled out of this country and Isuzu bought the remaining shares,
as well as the GM assembly plant in Port Elizabeth.
Bakkies: a tried and tested formula
Isuzu is clearly reluctant to change a good product: the KB250 range of bakkies has been in production since 1979. Legend has it that teams of young people used a soroban (a Japanese abacus) to make the calculations needed to design the first model.
The KB range has been updated several times. In later years, the plain, tough-as-nails,
unturbocharged KB250 was fitted with a low-pressure turbocharger that Isuzu could not bring itself to call a turbo. (In those days, turbo was a dirty word; the technology was unreliable.)
So the company referred to it as an 'altitude compensator'. Two KB250 models are
currently available, both powered by a turbocharged, 2,5-litre, four-cylinder engine.
This delivers 58kW at 3 800 rpm and 170N.m at 1 800 rpm. The KB250D range has no
fewer than 10 models in the line-up. They all develop more power than the engine fitted
to the KB250 by employing a higher turbo-boost. Output is 100kW at 3 600 rpm and the
torque is 320N.m at 1 800 rpm.
The KB300 models are all powered by the well-known 3- litre, four-cylinder, turbodiesel
that puts out 130kW at 3 600 rpm and 380N.m at 1 800 rpm. Double-cab and extended-cab models are available in 2WD and 4WD versions.
All the models are fitted with five-speed gearboxes, and the 4WD models have high- and
low-range transfer cases.
Jake Venter is a journalist and a retired engineer and mathematician.
Email him at [email protected].