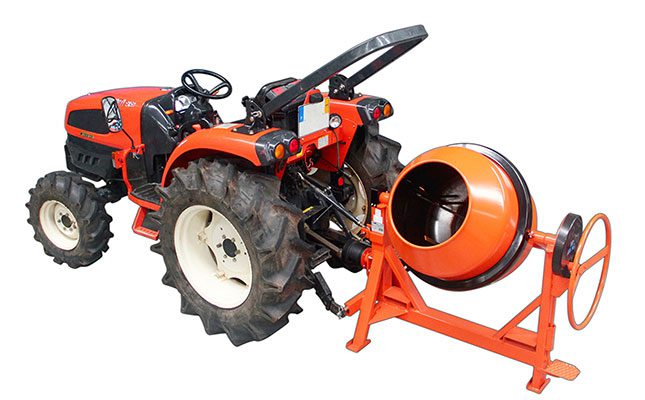 The PTO-driven BP 400 AG concrete mixer complements the range offered by Ian Dickie & Co and has been designed specifically for use in the agriculture sector or for remote, rural applications.
This premium, heavy duty side-tilt concrete mixer couples to a tractor's PTO as well as a three-point bracket system to attach to the tractor securely. This enables convenient and quick mixing of specific loads of concrete exactly when and where required on the farm.
Ian Dickie & Co has branch offices in Cape Town, Johannesburg, Durban and Gqeberha, as well as a network of agents and distributors throughout Southern Africa.
From sales and technical support to parts availability and servicing, Ian Dickie's professional team are able to attend to customer requirements promptly and efficiently.
For more information about this product contact: email [email protected] or visit  www.iandickie.co.za. Contact: Cape Town 021 534 3431 | Johannesburg 011 609 4130 | Durban: 031 700 5636 | Gqeberha: 041 451 1577