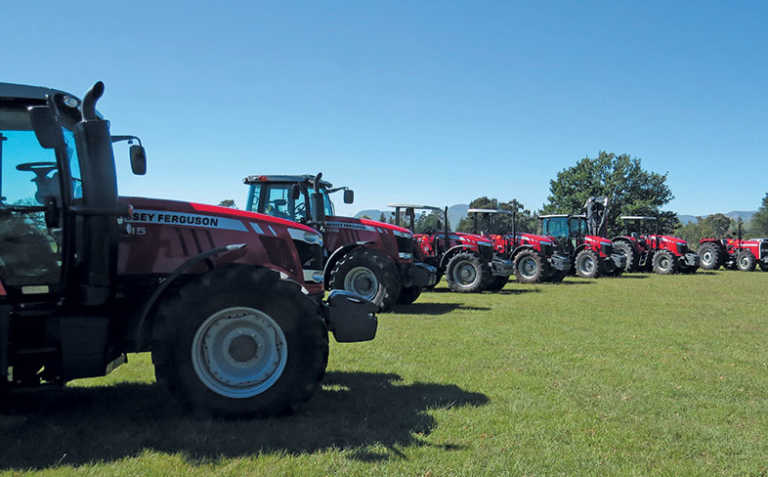 Massey Ferguson distributor, FMS, has opened a branch in Kokstad. To celebrate the occasion, farmers were invited to view a range of tractors and implements at the Swartberg Polo Club.
Radium Powerrip
Rikkus Botha, who farms near Cedarville in the Eastern Cape, discusses how the unique shank configuration of the Radium Powerrip vertical tillage tool allows for easy flow of surface trash. The implement can work to a depth of 550mm at speeds of up to 7,5km/h, and provides a practical method of soil cultivation without inversion.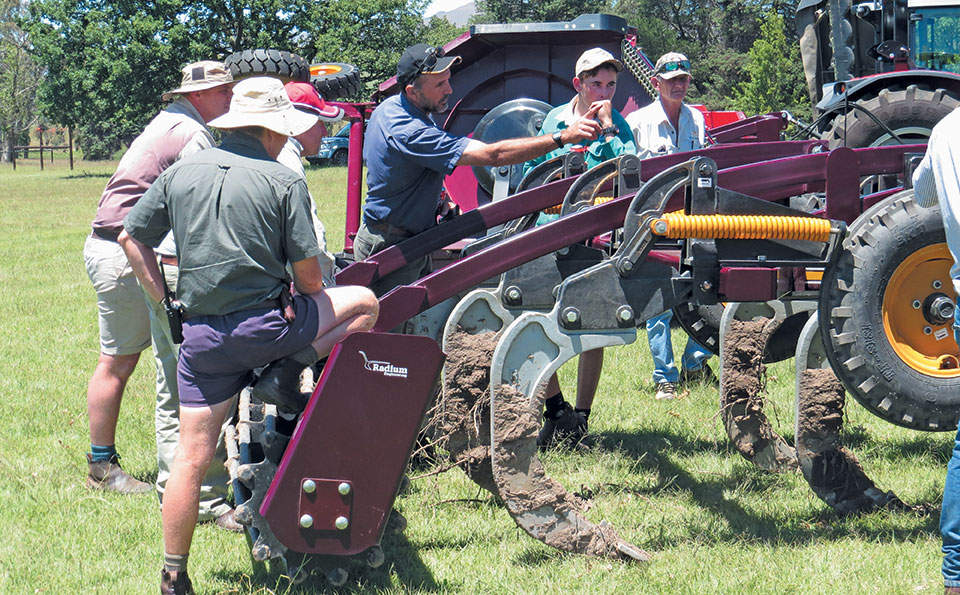 Massey Ferguson 7624
The Massey Ferguson 7600 series now comprises seven models ranging from 96kW to 177kW. The MF 7624, seen here with the Radium RCP 105 five-tine Powerrip, is rated at 162kW and features the Dyna 6 transmission.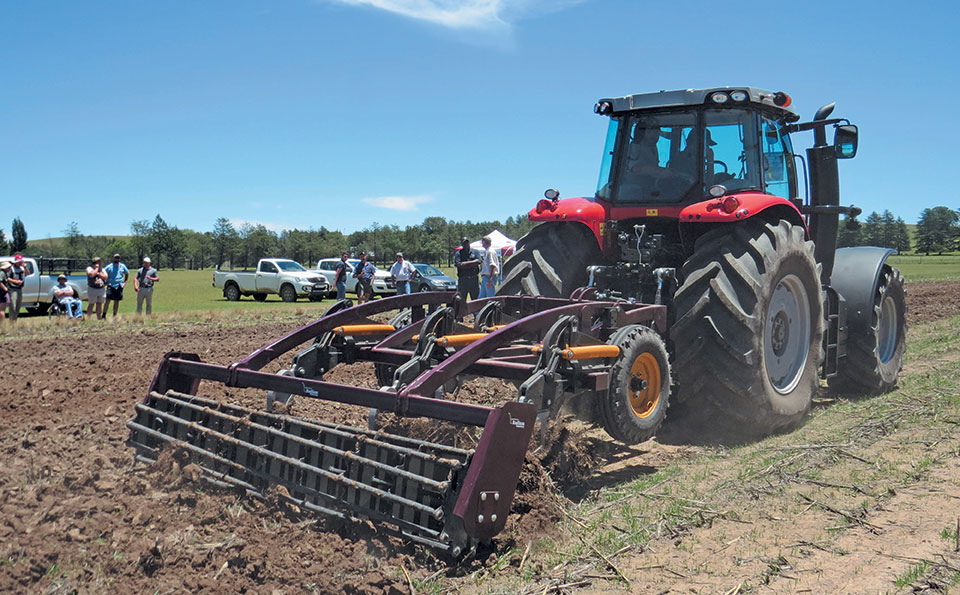 Massey Ferguson 7615
The 103kW MF 7615 pulled the Radium Inline compact disc harrow at an impressive speed, illustrating the capability of the tractor and the efficiency of the harrow when working really fast.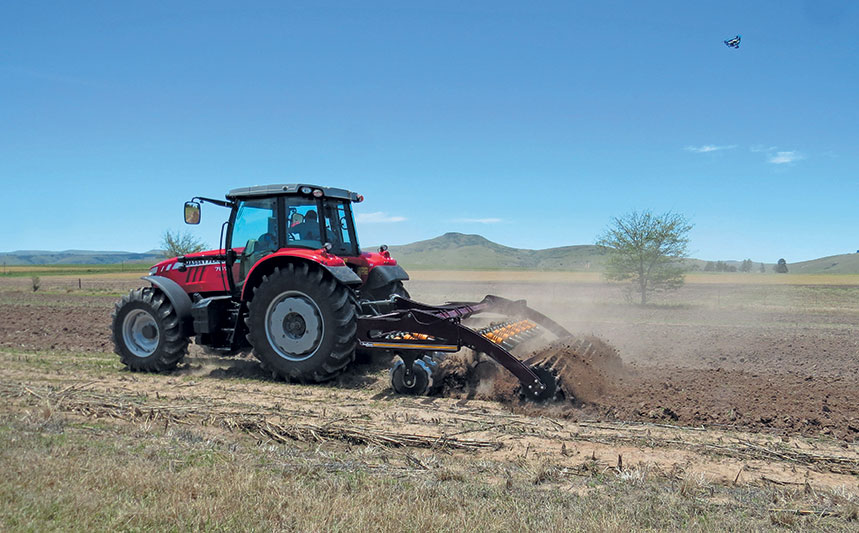 MF 1840 baler
Unlike the competition, the MF 1840 inline baler is designed to follow directly behind the tractor. This results in a dense, evenly packed bale with no possibility of the 'banana' bales that conventional balers sometimes eject.
At the demonstration, the 1840 made a number of impressive bales from an uneven windrow created by unrolling previously baled round bales.
The operating conditions were far from ideal, but the resulting bales were all neat, dense and of a consistent size.
Radium mixer wagons
According to Radium, its Xeno range of mixers is ideal for small to medium
farms. They can shred and combine all the components of a Unifeed or TMR ration and can be loaded with round or square bales.
The differential diameter spiral augers are fitted with knives, and the mixing bin has counter knives. Compact dimensions make them suitable for work on farms with low barns and narrow aisles. The Xeno MFX 007 7m² vertical mixer is seen here.
Joe Spencer is the mechanisation editor of Farmer's Weekly.