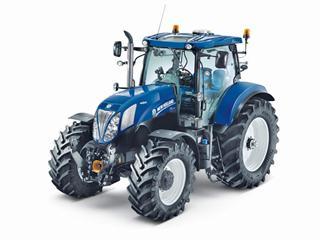 New Holland
Part of the CNH group and based at Basildon in the UK, New Holland manufactures the T6 and T7 series for SA. Another CNH factory in Jesi, Italy, makes the Case IH (the 'C' in CNH) narrow tractors popular in the Western Cape.

John Deere
Based at Mannheim, Germany, this is one of the biggest manufacturers in Europe, producing 39 000 tractors a year.

Valtra
This Finnish company is part of the AGCO Group. Its tractors are growing in popularity in SA.
Deutz Fahr
Headquartered in Lauingen in Germany, Deutz Fahr produces 5 000 units a year. It is part of the SLD Group (Same, Lamborghini, Deutz Fahr). The SLD factory in Treviglio, Italy, where Same and Lamborghini tractors are made, turns out 14 000 units a year. All these brands are available in SA.
Fendt
This, with Valtra and Massey Ferguson, is part of the AGCO Group. Up to 15 000 Fendt tractors are manufactured annually at Marktoberdorf, Bavaria. These highly advanced units may become available in SA in the near future.
Belarus
These tractors are named after their country of origin. The company is trying to gain a foothold in the local market.

Farmtrac Europe
This is the name given to Farmtrac tractors from Mragowo in Poland, as opposed to those manufactured by the parent company in India. Farmtrac had a major presence at Agritechnica, with striking new models. It is making inroads into the competitive SA market.
Farmall
These Case IH tractors are made at the Steyr factory in Austria. Up to 10 000 Case IH and Steyr units are produced every year.

Goldini
These specialised orchard and vineyard tractors, manufactured at Modena, Italy, are distributed in SA by Agrico. Almost 13 000 Goldini tractors are produced each year.

Landini and McCormick
These two marques are produced by the Argo Group at Fabricco, Italy, which also makes the Valdapanna range of specialised vineyard tractors in San Martino.

Claas
Although this is a German company, all its tractors, apart from the Xerion, are manufactured at the old Renault tractor factory in Le Mans, France. Production is up to 12 000 units a year and growing.
Massey Ferguson
The leading brand in the AGCO stable, Massey Ferguson is a firm favourite in SA. The company has a major manufacturing operation at Beauvais, France, where more than 16 000 tractors are built annually.