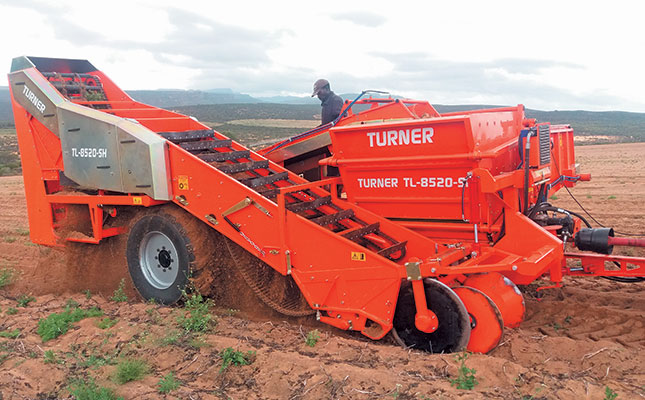 The smallest model in Turnerland's seven-model TL 85 range, the new TL 8520-SH, makes potato harvesting far more cost-effective.
This model is equipped with a 500m diablo roller flanked by 750mm-diameter cutting wheel coulters. These cut the haulm (potato stems) and weeds, while the diablo automatically controls the working depth, ensuring that the entire crop is lifted.
The harvester also features a patented Transfer Split Sep system that achieves a 50% better sieving capacity, making the Turnerland competitive with larger, more expensive machines.
The 315mm-diameter wheel driving the haulm belt provides excellent grip and a positive drive force, enabling it to handle kweek-infested potato lands.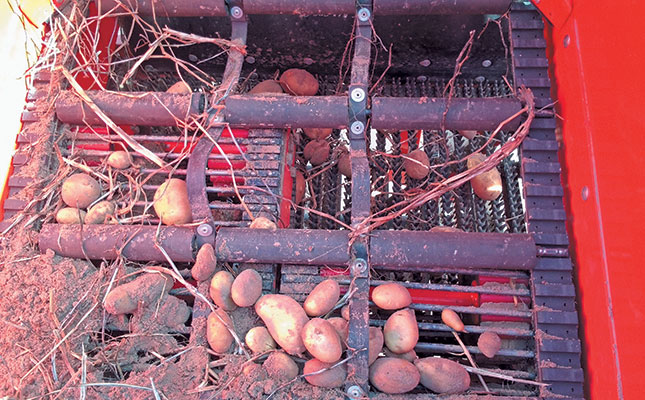 Due to the large flights on the flight belt, the machine can operate on steep slopes without rolling back and damaging the potatoes.
The Transfer Split Sep system complements the 800mm-wide pintle or hedgehog belt, cleaning and separating potatoes from soil and weeds.
Convenient, easy-to-operate controls
The front of the digging web is easily visible from the tractor seat and the user-friendly, electro-hydraulic controls enable the operator to adjust the shaking action for maximum cleaning without damaging the potatoes.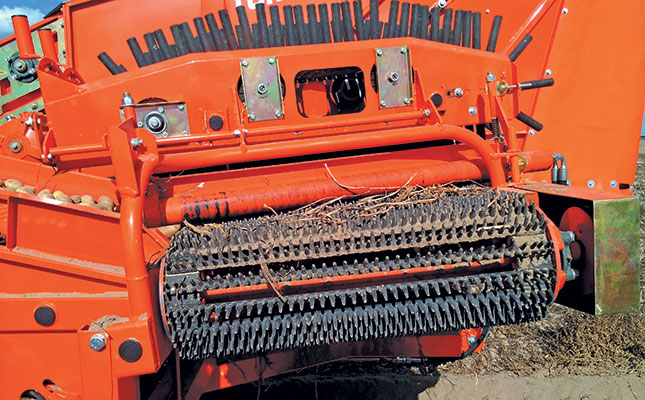 The bunker is raised hydraulically to a height of 3,5m when discharging the 2,3t load. In comparison, the bunker capacity of the largest model in the range, the TL8560, is 6t.
Francois Turner and his team have put 20 years of experience into the design and development of this world-class harvester, which is available at a very competitive price.
Joe Spencer is the mechanisation editor of Farmer's Weekly.