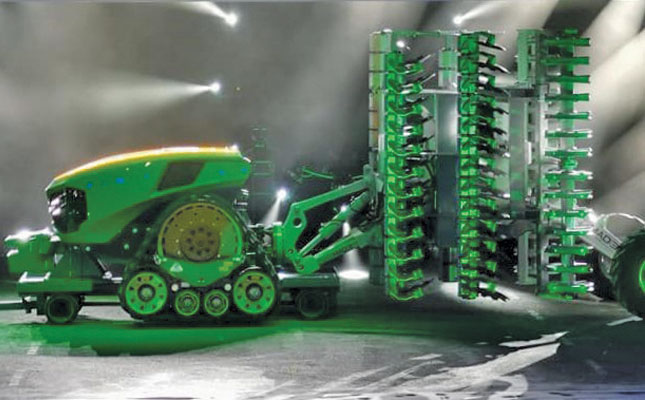 The demand for autonomous farm equipment is set to rise only gradually over the next few years as this segment of the market grapples with restraints such as the high cost of development.
This is according to a recent report by TMR Research analysing the market for autonomous farm equipment from 2017 to 2025.
According to the report, on the back of escalating population numbers, food demand is at an all-time high, spurring the need for improvements in farm productivity.
At the same time, the lack of availability of farm labour, which has long been a challenge for farmers in developed countries, is also becoming evident in emerging economies experiencing rapid urbanisation. As a result, the market for autonomous, or self-driving, farm equipment is expanding.
However, as the report also points out, uptake of this type of machinery has been slow for two reasons: a number of promising designs are still only in the development phase, and the high cost of this type of equipment is a major constraint.
Low-noise, zero emissions
One of the latest autonomous concept machines is an electric tractor by John Deere first shown at a dealer meeting in Valencia, Spain, in September.
European agricultural news agencies such as Agriland reported that the cabless tractor has a rated (electric) power output of 500kW, and is a zero emissions machine.
It offers reduced soil compaction and high manoeuvrability, and is equipped with an articulated steering system. Because it is fully electric, it produces very little noise.
The tractor bears little resemblance to the previous John Deere autonomous concept electric tractor, the 100kW GridCON.
Power supplied by cable
The GridCON, as previously reported, is based on a John Deere 6210R and utilises a cable connection from the land border to the machine, which transfers power continuously at more than 300kW.
A 100kW electric motor powers the IVT transmission, and an additional outlet powered by a 200kW electric motor supplies implements.
A drum attached to the tractor carries up to 1 000m of cable. On the land, the cable is fed out and reeled in as required, guided by a robotic arm to keep the operation friction-free and at low load.
At the time, John Deere said that the machine and operating costs of the GridCON tractor were half of those of a conventional, battery-powered tractor.