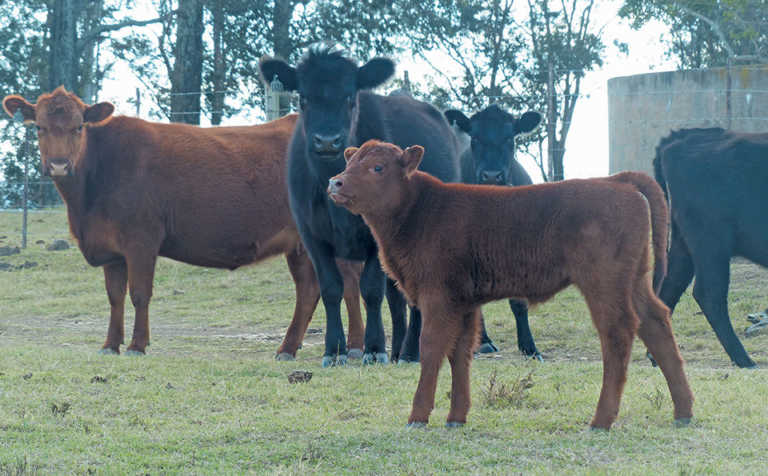 "The Angus is a popular breed for farmers who are serious about producing weaners for the feedlot,'' says Sid Knott (84). "Cows calve easily, have good milk and weaners grow well to produce quality beef.''
These are the straightforward reasons that Sid began building a Red Angus stud from top US genetics in 1982. Eighteen years later, he set up a Black Angus stud from semen sourced from a top New Zealand stud.
The 10-year-old Sid Knott cow, SK 07 0983, was recently selected to represent the South African Red Angus breed at the Agricultural Research Council's 2017 National Beef Performers Awards in the Best Elite Cow category.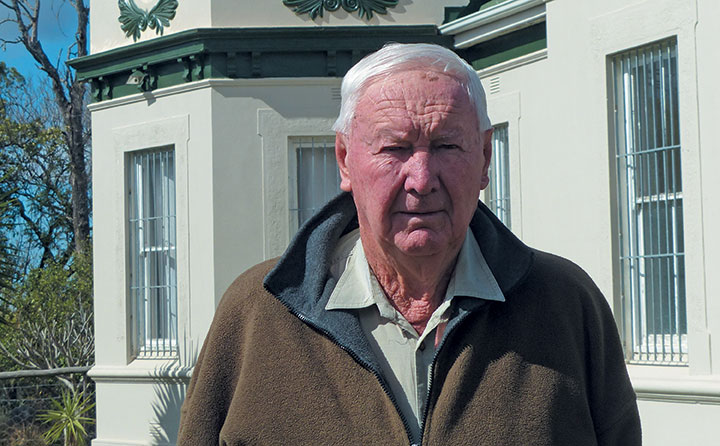 This demonstrates the quality of the genetics being produced on the 1 382ha farm, Wolseley Estate, near Kei Mouth in the Eastern Cape. The winning cow has an average inter-calving period (ICP) of 366 days.
The Red Angus Stud
The Knott family was granted a farm near Alice by Great Britain in 1854, and over the decades purchased additional farms. Sid started his farming career, with Shorthorn cattle, in 1962, on a farm near Peddie in what is today the former Ciskei.
In 1978, as part of their efforts to consolidate the homeland, the National Party expropriated the Knott family farms. Sid thereafter settled on the farm Lyndhurst in the Kei Road area, and it was here that he introduced Angus cattle into his operation.
Determined to launch his stud with excellent genetics, he travelled to Billings, Montana, in the US, to view the Leachman Cattle Company Angus herd.
He promptly imported five heifers, one of which, Leachman Ann 3783 JHL 8IC, was the top Red Angus cow in Phase A of the 1991 National Beef Cattle Performance tests.
She boasted an ICP of 362 days, with an average weaning index of 103.
In the early 1990s, Sid imported the influential bull, Leachman Udy, and the correctness of his decision was soon underlined when the animal was crowned Grand Champion Beef animal at the Border Agricultural Show in Queenstown in the Eastern Cape.
More importantly, Leachman Udy was to play a defining role in the development of the Sid Knott (SK) Red Angus Stud.
In 1998, Sid and his family moved yet again, this time to the neighbouring farm, Wolseley Estate.
The Black Angus Stud
By 2000, the SK Red Angus stud was well established, so Sid made the decision to establish a Black Angus stud herd.
Once again he went to great lengths to use superior genetics, this time sourcing semen from the Waihonunu Black Angus Stud in New Zealand. He used it on selected Red Angus cows on Wolseley Estate to lay the foundation for today's Sid Knott Black Angus Stud herd.
Although these US and New Zealand genetics played a crucial role in the development of the Red and Black Angus herds, semen from other international sires, and genetics from some of the best South African studs, including the Mequatling (Free State), Netherwood (KwaZulu-Natal) and Milagro Angus (Eastern Cape) studs, have also contributed significantly.
Breeding and supplementation
The combined SK Red and Black Angus herd of about 100 stud cows, along with 200 Angus x Brahman commercial females, are run extensively on Wolseley Estate's sweetveld.
They receive winter and summer licks mixed with Voermol Super 18 and Voermol Dundee concentrates, and are given poultry litter during extremely dry periods.
The animals also receive Virbac's Browse Plus (added to the drinking water) to enhance digestion and inhibit tannins so that they can make the most of dry and usually unpalatable grass and bush.
Stud and commercial cows are put to the bull in single and multiple sire herds respectively, to calve from September to November. Collectively, they achieve a 90% calving rate.
Young, self-bred Angus bulls are used in the commercial herd, producing weaners with an average weight of 250kg at seven months.
In the stud herd, artificial insemination is normally practised on 20 to 30 cows a season, but this has been done less frequently during the past few years because of the dry conditions.
"The weather is incredibly unpredictable,'' says Sid. "This is the worst drought I've seen since 1948.''
Stud weaning weights average 259kg at seven months, while a 20% to 30% heifer replacement rate is being observed.
Heifers are put to the bull at two years, mainly due to the tough extensive conditions on Wolseley Estate.
"If heifers calve at two years, you have to really feed them to produce their second calf,'' Sid says. "We found that calving at three years works better for us.''
The Redwater problem
Wolseley Estate consists of virulent gallsickness, heartwater and redwater veld. In fact, redwater, which is spread by blue ticks, has helped shape its history.
Formerly Wolseley Settlement, it was founded in 1886 as a settler farming community. Settlers arrived on the Garth Castle from England to be transported by rail and then ox wagon to the area.
Here, in the Eastern Cape bush, they were allocated a dwelling, six months' provisions and some livestock.
Within half a year, however, all the cattle had died from redwater, and most of the men made their way to the Witwatersrand, where the discovery of gold had brought an unprecedented economic boom to the Highveld.
The Wolseley Settlement faded away largely due to blue ticks and gold.
Redwater remains a major problem on Wolseley Estate, and one that is aggravated by the blue tick's resistance to modern dips.
"It's a major problem. In fact, I think the tick problem has become worse over the years," says Sid.
The Knotts use injectable Virbamec LA internal parasiticide to deal specifically with blue ticks, while dipping every 10 to 14 days throughout the year helps manage other external parasites.
According to Sid, breeding their cattle in this challenging environment has indirectly helped market their genetics from the early days, when Knott bulls were sold at Queenstown bull sales.
On 6 September, Wolseley Estate held its 10th production sale. A total of 25 Phase D and Phase C tested Red and Black Angus bulls sold at an average of R37 684 and a top price of R50 000.
A further 50 commercial females, which included those of a guest seller, sold at an average of R12 128.
Considering these solid results, it's clear that the demand for Sid Knott genetics is as healthy as it has ever been.
Phone Sid Knott on 082 321 0662 or 082 321 0673, or email him at [email protected].