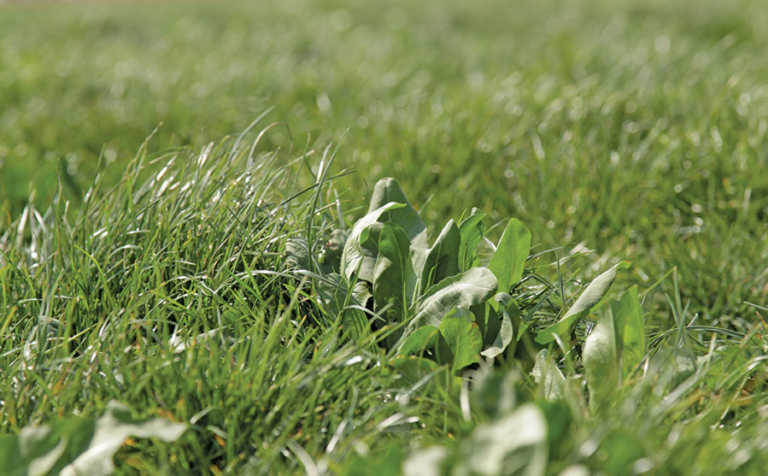 Jurie Hartley milks 1 200 cows near Meyerton, Gauteng. Until 2005, he and his father, John, fed the animals total mixed rations (TMR).
They then decided to convert to pasture instead. With its lower input costs, the economics of this move made sense.
Cows on pasture yield less milk: an average of 20ℓ twice a day in summer compared with up to 40ℓ twice a day for TMR-fed cows. But a pasture feeding system lengthens a cow's longevity and extends its lactations, as the animal is not 'pushed' as hard, says Hartley Jnr.
He points out that the average lactation in a South African dairy herd is about 2,8, whereas the cows in his herd average 6,5 lactations.
READ Sustainability in pasture-based dairy farming
In order to be sustainable, however, milking on pasture requires strict grazing management and full-time involvement by the farmer.
Hartley plants a mix of rye grass, clover and chicory as pasture. Centre pivots and draglines provide irrigation for the 200ha farm.
Rainfall is about 800mm/year. Although this is a fair amount, the area suffers from excessive heat at times, making irrigation crucial for pasture health.
The farm is divided into 6ha camps. In summer, cattle are rotated, returning to each camp every 21 days, when regrowth can carry the group again. In summer, a group of about 100 cows are on 1ha for 24 hours.
To determine a camp's carrying capacity, Hartley conducts a grazing assessment using a plate meter placed on the grass. He takes about 50 readings per camp.
These are entered into the Fourth Quadrant phone app, which enables him to calculate how many kilograms of grass are growing on each hectare.
The app also calculates how much growth took place in each camp, the total growth on the farm, and how much dry material is available per hectare per day.
Using this data, Hartley works out how many cows a camp can carry over a specific period.
With the grazing capacity determined, the cows are separated into groups and placed in the camps.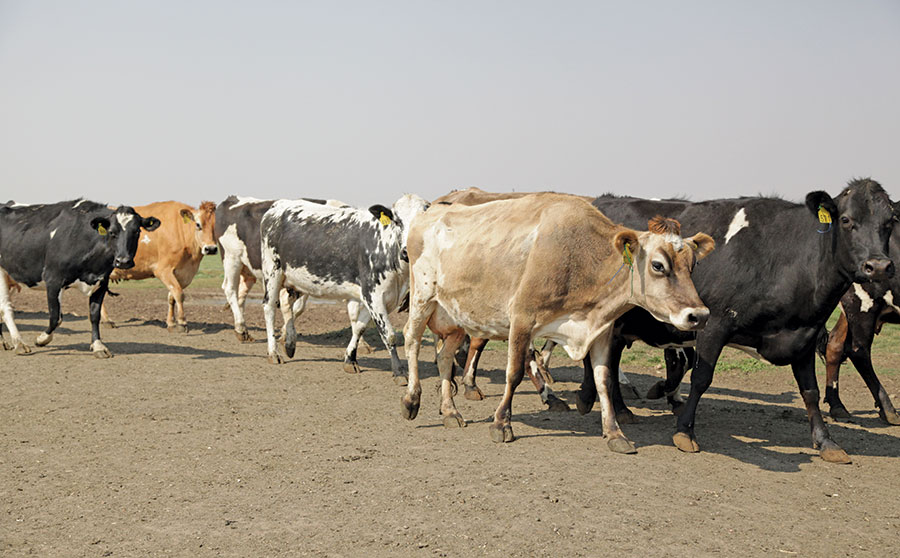 In winter, a 60-day rotation is used due to declining pasture growth. During this period, Hartley bargains on 3t/ha dry material, with 15kg/ ha to 45kg/ ha growth per day (compared with 75kg/ha to 100kg/ ha growth per day in summer).
Cows are divided into groups of 300 and each group stays in a camp for four days. Each
camp is separated into two halves by an electric fence; the animals utilise the first half in the first two days and the second half in the next two.
READ Using 'cow power' to make your dairy farm self-sufficient
In addition, each 300-cow group is given silage as a supplement at a rate of 5t/day.
"The real benefit of an app like Fourth Quadrant and of doing grazing assessments is that it puts you on the ground," says Hartley. "I walk a camp from corner to corner when taking measurements, and walk a total of about 18km through camps every week.
"This means I can see if clover or indigenous grasses are taking over the rye grass. I also check if infrastructure like drinking troughs or fences is intact.
"In addition, I see almost all the cows close up every week, so can react early if there are any health problems."
Fertilisation
Correcting soil conditions before planting pasture is crucial. Every five years, Hartley and his team take soil samples from each camp and send them to a soil analysis laboratory in the US for testing.
Each camp is then fertilised independently according to the laboratory's recommendations; Hartley never carries out a blanket fertilisation programme for the entire farm.
Pastures are fertilised in summer immediately after the cows leave each camp. The fertilised lands are marked with a flag for seven to 10 days to ensure that they are not mistakenly grazed. This is critical, especially when urea is applied, as 150g urea can prove fatal to a cow, and a lesser quantity during pregnancy can lead to abortion.
Grazing challenges
The pastures have to be irrigated well to prevent the indigenous grasses and clover, which grow faster than the rye, from taking over.
But the high ambient temperatures of the area can make this a challenge. For example, during the 2015 drought, with higher than normal temperatures and subsequent water restrictions, Hartley was unable to keep up with his irrigation needs, and indigenous grasses overran many of the rye grass pastures.
To avoid a repeat of this, he is currently running trials with chicory. Chicory not only pushes out indigenous couch grass, but is a source of fodder.
Each herd on the farm has a dedicated herdsman who brings in the cows for milking and takes them back to their camps.
He also helps control indigenous grasses or invasive species, such as Scottish thistle, by chopping it with a hoe. Manual intervention is the only option, as herbicides kill rye grass.
Too much clover in a cow's diet can cause bloat. As clover often regrows faster than rye grass in summer, it is prone to take over and so is consumed more.
Therefore, in addition to replanting some pastures where clover has taken over entirely, Hartley uses Bloatguard. This is provided on the milking table before milking at a rate of 45g/ cow.
It is also added to 150g maize meal and fed twice a day. At about R1 000 a day for 300 cows, Bloatguard is an expensive option, however, and Hartley prefers to manage pastures rather than simply medicate.
Calving
About 70% of the herd calves from August to December. The remaining 30% calve from March to April. In a pasture system, where fodder is less plentiful in winter, management also has to change during this period.
In winter, grass growth averages about 20kg/ ha/ day, whereas in summer it can leap to about 150kg/ha/day, especially if the pasture is fertilised.
READ Want a more profitable dairy? Take care of your calves!
At the same time, cows enter lactation late in winter, have to dry off, and have less fodder available to them, therefore milk production is lower.
During this period, the dairy average decreases to between 12ℓ and 15ℓ twice a day, with only 700 cows milked.
In summer, by contrast, feed is not a problem, and 1 000 to 1 200 cows are milked, with the dairy average being between 18ℓ and 20ℓ twice a day.
"That's why we have seasonal calving and milk only 700 cows in winter," explains Hartley.
"As grass begins to grow from August, calving begins and the volume of milk picks up."
Crossbreed
Hartley primarily milks a Jersey Friesian crossbreed, a medium-framed animal weighing between 480kg and 520kg.
The Friesian blood, he says, ensures good production, while the Jersey genetics mean good milk solids.
"Walking ability is essential in our herd, as the animals cover up to 4km/day," adds Hartley.
"We look at legs and feet when selecting. A cow has to fit in with the farm and how we see our future."
Artificial insemination (AI) is conducted from 1 November to 31 December. Three weeks thereafter, a follow-up bull is used to cover those cows that are not in calf.
READ Artificial insemination: ideal for communal farmers
Hartley carries out the AI himself, using semen from pasture-adapted dairy bulls. Every morning during this time, herders set apart those cows that show signs of heat, so Hartley need carry out AI only on these.
A cow that fails to conceive will become part of a synchronisation programme, and be given additional vitamins and minerals.
She will also be placed with a bull. If she fails to conceive at this stage, she is culled.
Sustainability
Remaining sustainable in an environment where all input costs are increasing is a challenge, even in a pasture system.
"Lower input costs mean that the farm can handle a low milk price better, but a lower price is never good," says Hartley.
"[But whereas] you can do nothing about a low milk price, you can do something about the price of your milk."
He stresses, however, that a dairy farmer cannot simply 'feed more' if milk production is not up to scratch.
To remain sustainable, it is crucial to keep one's finger on every aspect of the operation.
Email Jurie Hartley at [email protected]. For more information on the Fourth Quadrant app, visit wp.fourthquadrant