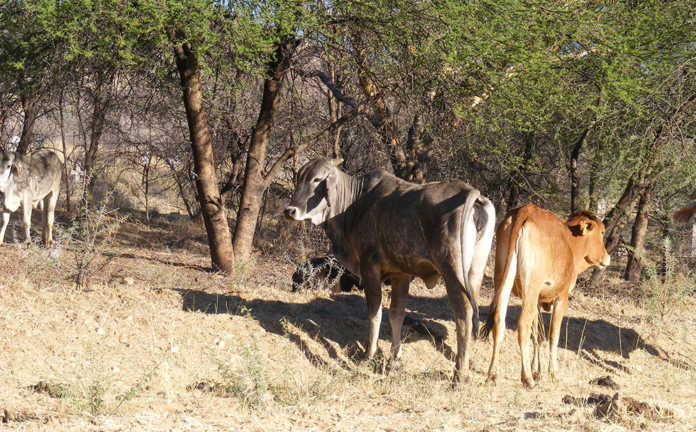 Red meat producers in Namibia are finding themselves in the midst of a perfect storm, due to relentless drought in that country and the outbreak of foot-and-mouth (FMD) disease in South Africa.
This was according to Roelie Venter, the CEO of the Namibia Agricultural Union.
"The drought forces local producers to sell large numbers of livestock because of the dire grazing conditions," he said.
READ 'Foot-and-mouth disease outbreak no threat to consumers'
As South Africa was Namibia's main market for livestock exports, an increased supply of livestock in this country had inhibited imports from Namibia.
South Africa's farmers were also currently reducing animal numbers, which added to the increased supply, he said. Moreover, the FMD outbreak meant that South Africa's borders were closed and no animal or meat products could be exported.
The decline in imports from Namibia resulted in a rising supply of slaughter animals in South Africa, which resulted in a 30% drop in the price of beef weaners and sheep in Namibia, according to Venter.
READ 'Drought keeps taking a toll on SA farmers'
"The increased supply [in the South African market] meant a decline in the demand for weaners and sheep from us. For example, sheep prices fell from R68/kg to R50/kg on the day the FMD outbreak was made public. Beef weaner prices dropped R6/kg," he added.
Namibia had received below average rainfall since 2013, and the entire country was critically dry. The southern parts, including towns such as Karasburg, Keetmanshoop and Mariental, had been particularly hard hit.
Venter described the drought as a national crisis and said that in many instances, farmers' financial survival was acutely compromised.
READ 'Parts of the Free state must be declared a disaster area'
"The drought conditions stretch from the banks of the Orange River in the south up to the northern communal areas in the far north of the country," he said.
Meanwhile, Piet Gouws, chairperson of the Namibian Livestock Producers' Organisation, announced that an urgent meeting would be requested with the country's minister of agriculture to inform him about the critical extent of the drought and to discuss drought relief measures.