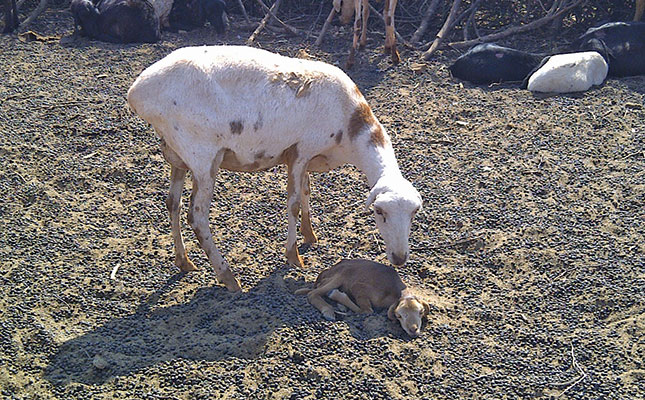 Isolation and loneliness. A complete lack of resources. Years of drought. Any one of these would be enough to break the spirit of a small-scale farmer.
Yet Malekaleke Maila is far from beaten. In fact, his determination and cheerful optimism are an inspiration to farmers everywhere.
Malekaleke farms with Pedi sheep near the village of Ga-Maila in the Sekhukhune municipal district, a remote area of Limpopo.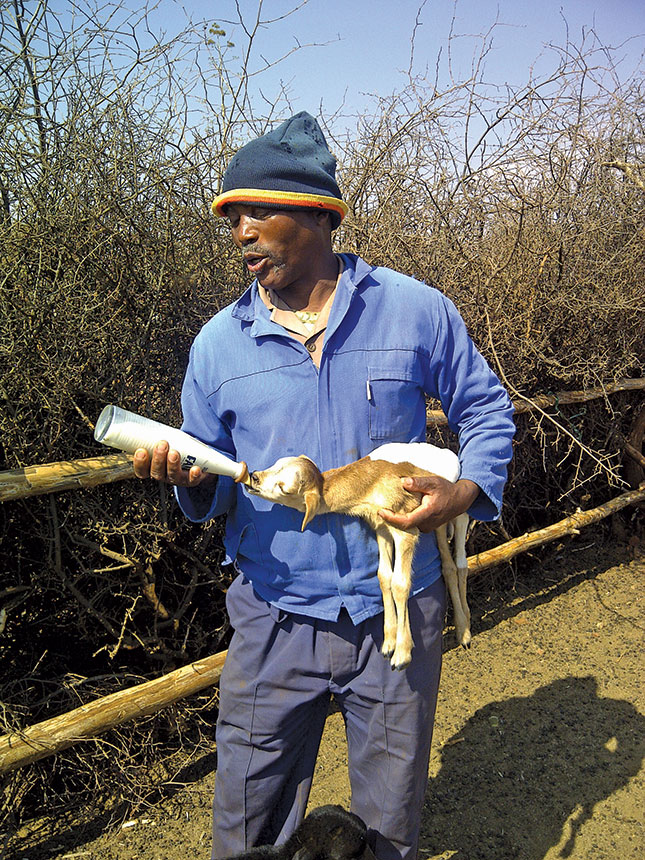 The two closest towns, Groblersdal and Marble Hall, each lie more than 130km away. As in many other rural South African villages, farming, especially with grain, was once the mainstay of the local economy.
Many villagers tilled the communal land and made a fair living. But erratic climate conditions have put a stop to this.
"It doesn't rain as it used to. Many people have stopped ploughing and have tried to find jobs elsewhere," explains Malekaleke. "Trying to farm in this area today is a big challenge." Today, thousands of hectares of communal land at Ga-Maila lie fallow.
Starting with nothing
Malekaleke's farming activities began out of sheer necessity. A security guard with Sasol in the Free State, he lost his job in 1989 and spent seven years at home in Ga-Maila without work.
Finally, in December 1996, he took the plunge and bought six Pedi ewes and a ram to start a small-scale farming operation in order to support his family.
"I chose Pedi sheep because they do well on veld grazing and can also withstand the heat," he explains.
For several years, he ran the flock from his house in the village.
"I had a kraal in my backyard. I took them out in the morning to graze and brought them back in evening," he recalls.
As their numbers grew, he found it more and more difficult to run the operation from his home, and tried to keep his flock to a manageable size by selling off sheep. But with the communcal landgrowing costs of raising seven children, he realised that he needed to do the exact opposite – expand his flock.
He had no money to buy or lease a farm, however, and the only solution was to use communal land. In 2006, after negotiations with the local tribal authority, he was given permission to set up his operation here.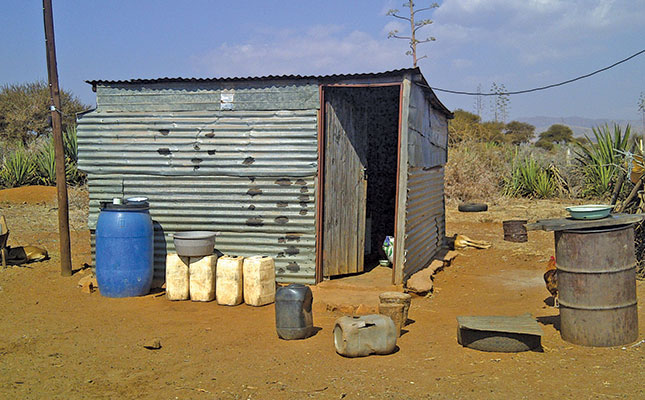 There was one snag, however: it was more than 15km from the village. This meant that Malekaleke was forced to leave home and live with his flock. So began a pattern which has remained unchanged to this day. Malekaleke spends all week with his flock and comes home only at the weekend, when his sons take a turn to look after the flock.
Using natural resources
Malekaleke moved to the communal land with about 40 sheep. Today he has about 300 ewes and 15 rams.
Despite having very few resources, and no government support whatsoever, he has managed to build substantial kraals and a dipping tank for the sheep and erect a shack for himself – all from materials found in the veld. Unable to erect a wire fence, he planted sisal (Agave sisalana) on the border of his land to keep the sheep safe at night.
"Because it's dense and spiny, no animal goes through it. So it's just as effective at keeping sheep in as it is in keeping predators out. We get jackal in the area," explains Malekaleke. In fact, he insists, his home-grown fence is superior to a wire fence. "It lasts longer and it's free!" he chuckles.
Malekaleke has also built a kraal using wood and brush from the veld and planted trees for shade. "All this is easy and cheap material to replace," he says.
Malekaleke saves money by raising his sheep entirely off the veld – hence, as already mentioned, his preference for the rugged, indigenous Pedi sheep. He did try to farm with Merinos at one stage, but these did not fare well in the Limpopo heat.
Diseases
According to Malekaleke, Pedi sheep suffer from relatively few diseases. The most serious threat is the tick-borne gall sickness (galsiekte), and tick removal is therefore essential. He dips the sheep every Sunday in summer and once a fortnight in winter.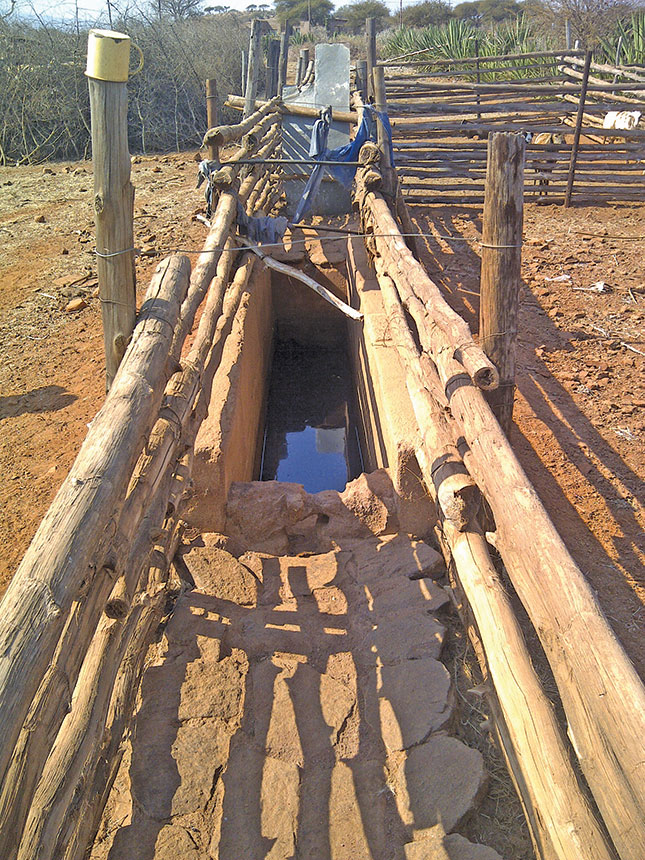 "Sheep are very sensitive animals that need caring. I used to lose many of them to tick-borne diseases before I started dipping," he explains. Unable to afford anything elaborate, he built his own simple yet highly effective 500l dipping tank using cement as well as wood cut from the bush.
He visits Groblersdal once or twice a year to buy medication and dips.
Partly controlled breeding
Malekaleke runs two breeding seasons a year. "I have 15 rams and put them to the ewes in November.
The ewes lamb in April. The second breeding season starts in July and the lambs are born in November," he explains.
The lambing rate can be as high as 98% and twins are fairly common. Malekaleke does his best to prevent the sheep from giving birth in July or August, when it is dry and grazing is scarce. "It gets so dry here that they can starve to death," he explains. "And it's too expensive to pay for feed to be transported from the nearest town."
Reputation
Lack of transport also prevents Malekaleke from marketing his sheep in town. But thanks to the quality of his sheep, his reputation has spread and customers buy directly from his farm.
His peak season is towards the end of the year, when many people throw parties and there is a demand for fresh meat. In addition, he has gained a reputation beyond his district as an informal breeder and has sold his Pedi sheep to farmers keen to start their own sheep operations. "Most of them buy 10 or more young ewes to start," he says.

Management
Malekaleke maintains the quality of his flock by selecting rams as carefully as he can, despite the difficulties of farming on communal land.
"I select the best to use as breeding rams for myself or to sell. The rest I castrate," he explains. "Because of the lack of proper infrastructure, one has to work hard to prevent the rams from mating with their siblings or mothers," he explains.
Baby rams are castrated five days after they are born. "I make sure that my young rams are castrated using a castrating ring."
Pedi sheep are well known for storing most of their body fat in their tails. Malekaleke docks the tails on his sheep so that the fat is spread more evenly across the animal's hindquarters. Docking the tail also allows the animals to mate more easily.
The size of Malekaleke's flock and his success at attracting customers from far afield are testimony to the quality of his flock – and his skills as a farmer. What is far more remarkable, however, is that all this is being achieved alone, with desperately few resources and at a considerable distance from markets.
Contact Malekaleke Maila on 071 092 4346.