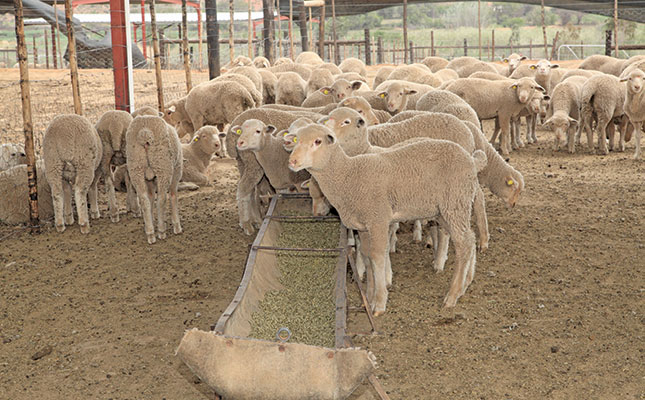 As a schoolchild growing up in Oudtshoorn in the Klein Karoo, Cornel Landman, the owner of Karoo Lusern, always kept a few sheep or cattle.
He started making venison biltong for hunting parties when he was only 16, and even had a few goats that supplied the milk for the milk tarts his grandmother used to sell.
After finishing school in 2009, he was unable to afford tertiary education, let alone realise his dream of owning a big sheep feedlot. Instead, he started working for Willowmore farmer Gerhard Janse van Rensburg, from whom he learnt much about the practicalities of livestock production.
In 2012, however, Janse van Rensburg received a good offer for his land, leaving Landman without a job or a place to keep the 80 Boer goats, 120 sheep and 40 sows he had accumulated. He therefore sold the livestock and used the money to buy a bakkie, to "at least be mobile". (The vehicle was sold earlier this year with 560 000km on the clock.)
His next step was to rent 22ha under lucerne from a farmer near Oudtshoorn.
"In retrospect, I should have started my own operation when I left school," he says.
"Farming in Willowmore, however, boosted my confidence. It was most probably the push I needed to do my own thing."
Creating a market 
Landman started small, initially renting equipment. He steadily planted new lucerne and bought his own equipment as his cash flow improved. As he became more familiar with the industry, he realised that there was "more to the lucerne market than just planting and making deliveries".
With the outbreak of avian influenza in 2013 and the resultant culls, many ostrich farmers in the Klein Karoo found themselves with a surplus of lucerne.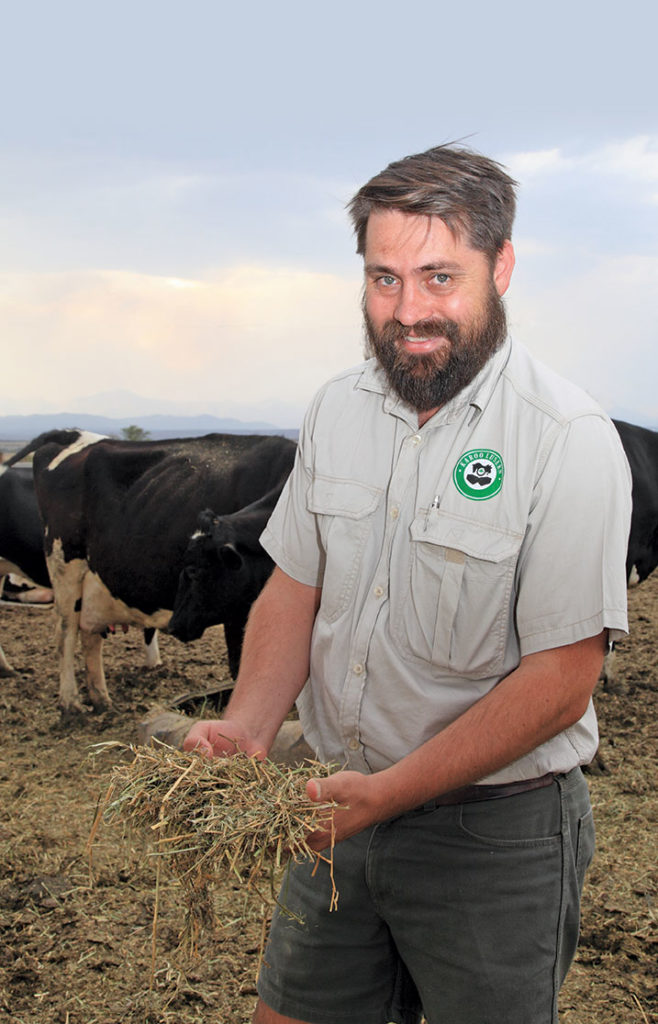 Seeing an opportunity, Landman rented a second-hand feed mill with the capacity to process about 12t of lucerne a day, and began buying the farmers' surplus.
After having it graded (second- and third-grade), he used the mill to process a mixture of grades with a high enough protein content to satisfy the requirements of the feed companies. They, in turn, used the meal to produce feed pellets.
By 2014, Landman's financial position had improved so much that he was able to secure a loan to purchase a new mill with a 70t/day capacity.
He also bought a large square baler, which produces bales of about 750kg each. He uses this on his land and as a service on the lands of his suppliers.
"Transporting round bales works out at about double the cost of square bales, because you can only load about 16t of round bales on a truck, in comparison with 30t to 32t of square bales. It makes a huge difference, considering we transport between 1 200t and 2 000t of lucerne a week," he says.
Today, Karoo Lusern produces an average of 240t of lucerne meal a week, employs 100 full-time staff, and owns five Scania trucks.
"I was scared of going into the transport business but realised I had to if I wanted to offer quick and reliable service," says Landman.
The demand for his product is so great that he also rents 520ha and buys lucerne in from more than 50 farmers, not only in the Klein Karoo but also Northern Cape regions such as Douglas, Hopetown and the Orange River.
"Buying in lucerne from a wide geographic area reduces production risks and increases the quality of our product," he explains.
With the ongoing drought in the Klein Karoo, he currently sources most of his lucerne from the Northern Cape.
Adaptation and expansion
Landman has switched to lucerne seed production as it requires less than a third of the water needed by ordinary lucerne.
His clients have also undergone a shift. Where feed companies used to be his main clients, he now also supplies prime-grade lucerne and lucerne meal to farmers across the country and in Namibia. Small volumes are exported via AlphaAlfa, a large exporter of the crop, to the Middle East and Saudi Arabia.
The Chinese market is due to open to lucerne from South Africa, pending final governmental agreements, and Landman is keenly awaiting this event.
"The quality requirements for the Chinese market will be much lower than for Saudi Arabia or the Middle East, presenting promising new opportunities for South African lucerne producers," he says.
He foresees that the opening of the Chinese market could drive local prices up by 15% to 20%.
Sheep production
To add value to lucerne surpluses, he has expanded production to sheep, cattle and a dairy.
In 2014, he started farming Dohne Merino sheep. To enhance the quality of his flock, he bought top rams at production auctions and from stud breeders, building up the flock to 2 000 animals.
Recently, however, he decided to alleviate the impact of the drought on his operation, and held a production auction to reduce the flock to 630 ewes.
The sheep are kept on 80ha of rented dryland near Oudtshoorn.
Landman stocks his feedlot with sheep from his own flock and lambs bought in from auctions or other farmers. At the time of writing, the feedlot was filled to only half of its 12 000-sheep capacity.
Lambs are bought in after they have been weaned at eight to 10 weeks of age and are then kept for 42 days before being sold at a live weight of between 25kg and 30kg to GWK, Knysna Meat Wholesalers, and other small butcheries all the way from Cape Town to De Aar in the Northern Cape.
Under normal conditions, between 4 000 and 6 000 animals are sold a week.
"One of my advantages is that I'm in a position to wait for prices to improve if they are not favourable," he says.
He also owns a small butchery, where meat from a local abattoir is processed.
Feedlot management
Essential investments when starting the feedlot in 2016 were a radio frequency identification (RFID) scale and electric fencing to curb stock theft. Twenty-four hour security also helps to keep the animals safe.
All the animals are weighed weekly from the time they arrive on the farm.
"Having an RFID scale helps to reduce stress associated with animal handling, as the sheep basically just have to run through the handling area," he says.
Keeping a record of sheep weight helps him track individual performance and adapt feeding regimes to prevent feed from being wasted on poor growers.
"I've started paying a R1,80/ kg premium to farmers who supply me with more efficient growers, as these sheep reduce my feeding costs," he says.
Landman is in the process of buying the 80ha of land on which the feedlot is situated
and has already had plans drawn up for the "sheep hotel" he has long dreamt about.
This will be in a closed building with automated climate control to ensure the best possible production environment. It will be 150m long, 60m wide and have capacity for 12 000 to 13 000 lambs.
The floors will be made of meshed corrugated iron to allow the dung to fall out of the building and ease cleaning. The dung will be used as fertiliser for lucerne production, as is currently the practice on the farm.
He is also in the process of buying a 2 800ha farm for his sheep near Jansenville in the Karoo.
Beef cattle and dairy
In addition to sheep, Landman runs a cattle feedlot and a dairy. He puts about 400 animals, mainly Bonsmaras, through the feedlot each month. In 2016 he started a dairy consisting of 123 Friesians.
"The cost of the feed we use in the dairy is about a third of what it costs at a normal dairy, so we're okay with making less money out of their production. Feeding costs amount to about R1/kg," he says.
Strengths
Landman admits he would not have been able to operate such a diverse operation without his "highly capable" staff. He has eight managers in charge of the divisions, each run as a separate entity.
"Each has to buy produce at market prices from the other divisions. There's is no cross-subsidisation."
The company's turnover rose 52% in the financial year ending February 2015, 25% in 2016 and 31% in 2017. Turnover had already increased by 103% in October 2018. His debt burden ratio decreased from 7:1 in 2014 to 5:1 last year.
Landman doubts whether he could have grown his business as he has if he had started in the current financial climate.
Today, he says, farmers need to produce more to keep their head above water. However, it is forcing them to become more business-orientated.
Email Cornel Landman at [email protected]