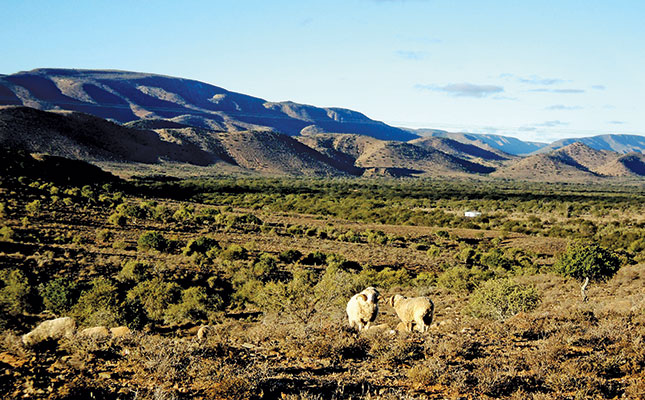 The growth of the primary agriculture sector in South Africa is far outstripping the economic growth of the country as a whole.
This was according to senior agricultural economist at Absa AgriBusiness, Wessel Lemmer, speaking at a farmers' day organised by Skaapklub 150% near Winburg on Thursday.
He told farmers that this year, economic growth for South Africa was only expected to be about 0,2%.
"[By comparison], our livestock sector is growing at roughly 9% to 10% every year, and grain crops at 5% per year, in terms of gross production value."
Lemmer also highlighted the relationship between rainfall and the economic growth of the country as a whole, saying this was reflected in data he had reviewed over the past four years.
It was clear that a decrease in rainfall had a direct, negative impact on the total economic growth of the country, he said.
"This tells us agriculture is making an increasingly bigger contribution to South Africa's economic growth."
He said agriculture made a direct contribution to the economy of about 2,6%, but that its multiplier effect was closer to 13%. This was because primary agriculture was so "strong and effective" that it was supporting continued growth of food and beverages in the manufacturing sector.
"That is why that sector [food and beverages] is also the strongest and fastest growing of all the manufacturing sectors, because it is supported by a very strong and healthy primary agriculture sector, which is the farmers," Lemmer added.
According to Statistics South Africa, South Africa's GDP was
-3,2% in the first quarter of 2019. Manufacturing production and sales data released earlier in August indicated that although the sector as a whole had declined, the food and beverages division continued to make the largest positive contribution to the country's GDP.
This sector recorded 3,7% growth in June this year compared with June 2018, with growth from the first quarter to the second quarter of this year standing at 1,6%.
Lemmer said this was one of the reasons why it was important to ensure that productive agricultural land was not negatively affected by poor policy decisions.
Another aspect he highlighted was the link between economic growth in South Africa and the country's capacity to generate surplus electricity.
"As soon as we have surplus electricity that allows us to do more, manufacture more, [and] produce more, our economic growth goes up. But as soon as surplus electricity capacity goes down, the economic growth of the country also declines and this then impacts farmers too."
He said this was another area where South Africa had to be careful not to "hurt agriculture".