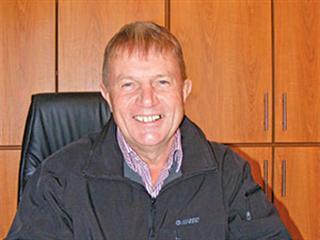 Is there a need for yet another agricultural college in the country?
Yes, there's a dire need for quality private tertiary education. One reason is the deteriorating quality of education at most of the existing public agricultural colleges. Private educational institutions are professionally managed and not exposed to political and labour turmoil such as teacher strikes and ongoing disputes between government and officials.
The agricultural industry is faced with major challenges that require farmers to think 'out-of-the-box', and to be pro-active, innovative and better equipped. Hence the slogan of our new college: "Turning quality learning into action." We will also have partnerships with some of South Africa's top universities. This flexibility will allow us to draw on the best resources from the finest institutions when required.
Why Bothaville? And does the town have the capacity to house an influx of students?
It's important to note that this is not an agri-college for Bothaville but an agri-college for South Africa based in Bothaville.
The town has a well-respected agricultural history. It's located within a radius of 100km from agricultural hubs such as Kroonstad, Welkom, Odendaalsrus, Wesselsbron, Viljoenskroon, Klerksdorp, Parys and Potchefstroom. Dozens of established farmers in these hubs are prepared to serve as 'mentorship farmers'.
This will provide valuable practical, real-life training for students under structured and controlled conditions. Three apartment blocks have been identified for upgrading to provide accommodation to 90 full-time students by 2015. More accommodation will be added as student numbers increase.
A memorandum of understanding (MOU) has been signed with the Nala District Municipality stipulating the joint development of a 'student offering' such as improving the infrastructure in the CBD of Bothaville and existing sport and recreation facilities. Ample and well-equipped lecture halls are available in Bothaville and at the adjacent Nampo facility.
How many students will you be able to accommodate?
We plan to have two enrolments per year for the three-year National Diploma. This will take place in January and July from 2015 and each intake will be limited to a maximum of 50 students. There'll be no limit, however, on the number of students for National Certificate and accredited short courses. Our Action Learning approach requires groups of 15 to 20 students per course. In this way, students can benefit from the knowledge and experience of their fellows.
Whom is this college intended for? Have you done research to find out whether you'll be able to recruit sufficient numbers of students?
Our target market is emerging and existing farmers and students from the full range of agri-chain and agri-businesses. Our market research in this regard has been incorporated in the business plan drafted by North-West University. We also want to be ready for challenges in agriculture elsewhere in Africa. Discussions are in progress with countries such as Zimbabwe, Zambia and Ghana. Our conservative business and marketing plans will ensure that the minimum student numbers are recruited and that sponsorships are secured for needy students.
Is this the first privately owned agricultural college in the country?
I'm not aware of any other agri-college like this, at least not with the same approach and methodology. The college is an Article 21 company, with shareholders from within the broad agri-chain in South Africa. An independent board of directors (also known as the governing body, and representative of the shareholders) will oversee the management and functioning of the college. More information on this will be posted on our website in coming months. The college is an initiative of the Maize Capital Chamber of Business, and partnerships with credible institutions will be key to our success.
Tell us more about North-West University's involvement with the college.
The Business School of the University of North West in Potchefstroom drafted the business plan for the college.One of the findings of the plan was the following:
"When all facts are taken into consideration, it's clear that under the conditions as set out in the business plan, this college can be considered viable and that it would indeed be contributing to the provision of quality training in a highly specialised field, at a very competitive price."
Our business plan has been discussed with major role players in agriculture such as prominent business and farming leaders, legal experts and academics, and has received wide support. An MOU will soon be presented to the NWU to regulate future co-operation.
Has there been any reaction from organised agriculture such as Agri SA or Free State Agri?
Nothing yet!
What about reaction from government? Which state entities have you dealt with so far?
We're trying to operate within the framework of the National Development Plan (NDP). As a private college and as an Article 21 company, our focus will be on co-operating with other quality universities and colleges.
Tell us more about the institution's curriculum, both theoretical and practical.
The main focus will be on accredited agricultural subjects and courses in the fields of economy, management, grain and animal sciences. We're also looking into the possibility of tourism, conservation ecology and regulatory and legal matters.
We'll offer a comprehensive National Certificate Safex course from 19 August this year. This will afford successful students the opportunity to obtain a JSE licence to trade, and will provide for both simulation and online trading. The cost of the various courses will be announced shortly. Our fees will be market-related.
What has been your biggest challenge so far?
I could write a best- seller on politics in South African agriculture! We're looking to design, develop and test an agri-college model in Bothaville that we can roll out elsewhere in South Africa and Africa. For this reason, it's important for the Bothaville College to excel.
Contact Marius Heyns at 082 655 6581 or [email protected].