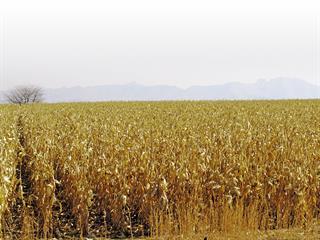 Why was it deemed necessary, at the time, to amalgamate all the grain commodity organisations under the Grain SA (GSA) umbrella?
With the advent of a free market system after 1994, the sustainability of separate commodity organisations was questionable, and it was obvious that the duplication of efforts was simply not competitive or affordable.
Nampo took the initiative to call all grain commodity organisations together to discuss cooperation, and, with the exception of dry beans, it was decided to amalgamate and gather resources that could service all grain commodities in the most cost-effective way.
How did the agricultural value chain respond? Did GSA experience any resistance to the decision?
The amalgamation meant that there were fundamental changes in the way grain producers did business, and the whole supply chain was uncertain about what would happen.
Every sector was dealing with its own repositioning and related challenges. While GSA was met with understanding, there was concern about the outcome.
However, the only resistance GSA encountered was from individuals fearing the loss of their identities, and, in some cases, feared that Nampo wanted to amass their resources and that they would not be recognised or serviced properly.

Did grain producers find the transition from a controlled grain production system to a free market system difficult?
Yes, the transition was difficult.While the controlled market system had many disadvantages, it developed generations of farmers who were exceptional producers.
However, they were never exposed to the market, and thus never needed marketing skills. Marketing wasn't a priority, and the only way a farmer could compete was by producing more than his or her neighbour.
The absence of marketing skills was also not unique to farmers; the grain trade had a serious lack of marketing service providers and skills. This void was soon filled by chancers who saw opportunities in buying grain from farmers at a low price, and selling it to buyers at a profit.
When greed got the better of these opportunists, the limited buyers' market decided to purchase directly from producers. While many farmers negotiated high prices, they were never paid.
Then, in 1996, the free market system was thrust on us and we spent many years trying to avoid it by attempting to write an alternative marketing act that governemnt could accept.
This was to no avail, but, in retrospect, it was a great blessing. All our efforts were a result of not knowing how the free market system would work, or the effect it would have on our industry.
Safex was considered a curse that came to steal our profits. Many farmers believed that Safex was owned, or at least controlled, by goverment. Even to this day, there are good farmers who do not understand the free market system.
Was the transition good for the industry?
Absolutely! The free market system has afforded farmers the opportunity to manage the price risk of their crops. For the most part, we are better off. No longer does the state claim the export profits, and it also no longer has to deal with export losses. In fact, the state no longer has any obligation to farmers, or so it may believe.
What are the lowest moments and the highlights of your career?
One of the lowest points has been the loss of quality family time. It sneaks up on you, and when you come to realise the extent of the sacrifice your family has made, it's too late and the time can't be regained. Thankfully, my family has carried the burden with me, and I hope they'll one day forgive me for missing out on so much.
Another low was when I stepped down from active involvement in GSA after realising that we were stagnating and not achieving any value-adding for our members.
At one point, I resigned my membership. However, my resignation lasted only for a week or two. During this time, the leadership informed me of steps that had been taken, and the new era was announced soon thereafter. Head office moved to Pretoria, and a new CEO with an extensive network across the entire value chain was appointed.
So, I reinstated my membership, as I believed that we could position GSA as the most relevant industry partner to take grain production into the future. GSA had also undergone a forensic audit, and many corporate governance issues were improved to make us into the top-class organisation we are today.
What motivates you to continue working at GSA?
The founders of SAMPI [the SA Maize Producers' Institute] had the foresight to break the rules of the controlled market system and take charge of their industry.
While SAMPI's formation occurred within the controlled and regulated market, at least the farmers' opinions were considered, and producers had some form of influence over price negotiations.
After rival organisations SAMPI and SAMSO [the Suid-Afrikaanse Mieliesaai Organisasie) joined to create Nampo, this lobby grew into a formidable force, and it still amazes me how much foresight these men had back then. I am truly proud of their efforts, and it's what drives my continued involvement.
I've seen GSA grow from the "right thing to do", to the "go- to partner" for anyone looking to make a difference in grain production in South Africa. The Nampo Harvest Day, for instance, is truly phenomenal, and has grown into the largest showcase for agriculture on the continent.
This is an amazing feat. There was also a point at which I realised that Grain SA could really make a difference by getting involved in farmer development. In any industry, it is always important to invest in developing new entrants.
In South Africa, this presents us with an opportunity to take an active role in addressing the imbalances of the past. GSA's farmer development programme has grown into a one-stop service provider of skills and holistic development.
This programme, with a track record of unqualified audits from the auditor-general, has proven to be a very effective partner in managing any type of development programme. Indeed, the auditor-general recommends that government uses this GSA programme for the development and training of farmers.
At the time of GSA's formation, what were the biggest challenges facing grain producers, and what are the current challenges?
When GSA was formed, the uncertainties of the then unknown free market system were our greatest challenges. This included considering how we'd maintain the grain production stability to which we were accustomed, and, even now, paying attention to the sustainability of grain production remains GSA's key performance indicator.
Another challenge included looking out for the pitfalls in all aspects of the free market system, from input supplies to the marketing of grain, and this took great effort. However, GSA has served its members well in this regard.
Current challenges are not much different as they continue to influence sustainable grain production. The focus areas are just a little different, and political imperatives, as envisaged by government, and their impact on sustainable grain production, consume most of our time.
For me, the most frustrating thing is that government can't seem to accept our bona fides in this respect. It's obviously important to achieve these political goals to ensure sustainable production, but we also need to ensure that short-term political goals don't derail sustainability.
This year, we've been faced with a terrible drought, and we could easily be blinded by this to think that this is our greatest challenge.
However, if we could just create a stable, enabling environment for our farmers, they'll be well equipped to take South Africa through this, and all other droughts to come. South Africa has phenomenal farmers, black and white, new and old, and I've every confidence they know how to get through this. We just need to afford them the chance to do so.
Phone Derek Mathews on 082 878 0056, or email him at [email protected].