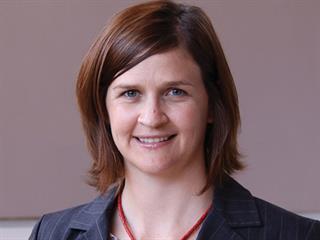 What are the most pressing concerns facing South Africa's fresh produce sector?
Market development and the promotion of fresh produce are not receiving enough attention across the entire value chain. The fruit sector has an active industry body that represents its interests, but a similar structure is lacking in the vegetable sector and the fresh produce industry's value chain. Agribusinesses and farmers have flagged fragmented marketing as one of the greatest stumbling blocks.
Large producers and retailers play an important role in the success of the sector, but more can be done to attract small-scale producers, fresh produce markets, independent retailers, and even hawkers. This would create a more inclusive fresh produce network.
READ Smallholders vital for Africa's agribusiness growth
The industry is also struggling to attract, develop and retain new talent. For any industry to remain current, it needs new people who bring innovation, skills and enthusiasm to a sector. The global fresh produce industries are constantly innovating, and South Africa needs to up its game in order to generate interest in the sector.
People who work in agriculture should be careful not to get so carried away with the challenges that face the sector that they forget to develop its potential. The fresh produce sector has problems, but we need to try new approaches to grow the market for South Africa's produce locally and abroad. I don't see enough of this happening.
There are many uncertainties in agriculture. Are there any certainties?
We know that there's a growing demand for fresh produce, and African and global markets are expanding due to urbanisation and westernisation. There's also strong growth in both the formal and informal fresh produce sectors.
South Africa's geographical location means that it has good access to global markets. Knowing all this, the challenge is to use these certainties to increase local and international fruit and vegetable sales.
Is the industry doing enough to market SA's fresh produce?
Marketing should be a bigger priority at individual boardroom tables and collective gatherings of industry organisations. We do see individual brands establishing themselves on the shelf, but we have so much to learn from collective international marketing campaigns that promote fresh produce consumption and encourage consumers to spend more money on healthy food.
In South Africa, not all customers have the financial means to buy high-end products. We should be helping these consumers to understand healthy choices when they spend their limited budgets on food.

Can you provide an example of a successful marketing campaign that also explained the benefits of healthy eating?
Australia's and New Zealand's 'Pick Right. Feel Bright'! campaign encourages consumers to eat more fresh, frozen or canned vegetables [The campaign's message is to increase healthy eating, thereby reducing chronic illnesses]. The campaign, which is supported by PMA in Australia and New Zealand, has a vibrant website, strong online presence, and television commercials.
The campaign also incorporated the well-known children's entertainers, The Wiggles, as brand ambassadors who communicate the campaign's central message through song and dance. In partnership with Nutrition Australia, the campaign also launched a 'Try for 5' challenge where individuals and groups could challenge each other to eat more fresh produce.
All challengers received regular recipes and ideas to inspire them to eat more fresh produce. Participants could also upload photos on social media of what they were eating. The campaign also featured at the Sydney Film Festival, where 'Pick Right. Feel Bright!' advertisements were aired up to 50 times throughout the festival on large LED screens.
This exposed approximately 4,9 million people to the campaign's message. PMA in the US, Partnership for a Healthier America, and American children's television series, Sesame Street, created a campaign for its members called 'Eat brighter!'.
This campaign allowed suppliers, distributors and retailers to boost sales of fresh produce to children using Sesame Street character images. Suppliers participating in 'Eat brighter!' reported a 5,3% increase in year-on-year sales for three quarters.
These examples indicate that the sector must spend money on marketing to promote its produce. Can South Africa's fresh produce sector afford this?
Spending on advertising will increase sales, and this is what everyone in the industry is after. At a PMA Fresh Connections Conference in Australia last year, digital futurist, Chris Riddell, said that advertising still works. In 2015, the Partnership for a Healthier America, with active support from the PMA, launched an initiative to increase consumption of fruit and vegetables. Known as the FNV Initiative, the organisation is using an aggressive advertising programme to construct a new fruit and vegetable brand.
A Freshplaza article about that conference quoted Riddell as saying that the initiative helped to double the numbers of 'healthy' food photos on Instagram. The number of Americans who indicated that they would eat more healthy food increased to 80%, up from 46% in the three years preceding the campaign.
In South Africa, the industry is not achieving its potential because of numerous factors, and this makes it even more necessary to innovate. There are many developments in the food industry that could generate more profit for everyone in the fresh produce value chain.

What are some of the opportunities in the sector?
Healthy living and the popularity of eating plans such as the banting diet is a major trend. This has resulted in an increased demand for fresh produce such as spinach and broccoli. The industry also needs to improve its marketing to various consumer segments, such as first-time mothers.
In fact, if you want to change national consumption habits, these are the people to target, as they want safe, nutritious food for their children.
It is also important to cater for the lower end of the market. We have to ask ourselves what we are offering these consumers to increase their fruit and vegetable consumption, particularly with increases in food prices. Remember, the majority of these consumers have to feed entire families on an income of R1 000 a month. Retailers should create an offering for their needs and it should include more fruit and vegetables.
How can the industry generate more interest in the sector?
We need to do a lot more to find, nurture and retain skills, which would contribute to the success of the industry. Generating interest in the sector should be a continuous process that starts at school by exposing children to agricultural and related careers.
The focus of PMA's Centre for Growing Talent is to attract, develop and retain talent, while the PMA Career Fairs at universities have been running for a number of years. However, there is so much more we can do with the collective support of the industry.
Developing leadership throughout the sector, from retailers, exporters, scientists and market agents to large producers, emerging farmers and hawkers, is essential to grow the sector and create more job opportunities.
Call Lindie Stroebel on 079 497 1594, or email [email protected].
Issue Date: 1 July 2016