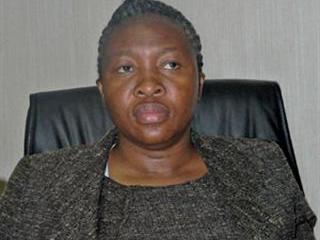 Could you describe your general approach to work, especially to your new job as MEC?
I hail from Rustenburg and spent several years teaching at a village called Mabeskraal. I'm very strict about time frames. I don't like to talk about things and then not implement them. I found out that the previous MEC had put very good plans in place, but had not yet got them off the ground. I'd like to see the wheels rolling on these programmes from July. Fortunately, I was a shop steward and my job has always involved seeing for myself if there is progress or not.
What is your political history?
I've always been a member of the ANC but operating in the lower ranks. While a teacher, I became more involved in labour politics. I served as a PEC (provincial executive committee) member at the North West Congress of South African Trade Unions (Cosatu) for years while teaching. I also served as vice-chairperson and later as deputy provincial secretary of the South African Democratic Teachers' Union (Sadtu). I became the national negotiator for Sadtu before being appointed MEC for human settlements in 2009.
Have you ever been involved in agriculture?
My only involvement in agriculture was when I was very young. I used to help my grandmother on her lands where she planted sunflower. Every day during the harvesting season we had to help her weed and harvest before going to school. I was never really keen on agriculture while growing up – only recently. I used to laugh at the former MEC, Boitumelo Tshwene, in our meetings when he spoke about his job. But a few weeks into this job, my mindset has turned around and I'm gradually falling in love with the sector.
The Nguni project is one of the province's flagship projects. How do you plan on keeping it a success?
I have decided to twin with the MEC of economic development to commercialise the Nguni cattle project. The Nguni brand has not been marketed correctly. I was once in Singapore and wanted to buy a Nguni cattleskin handbag, but couldn't – it cost R25 000! This is the kind of programme that could make a huge contribution to the province's economy.
Farmers are not going to benefit through this project if they are only involved in primary production. We would like to involve them up to the skin-processing level. I've spoken to the MEC for economic development to help build a processing factory for the skins. But if we want to commercialise this project, we can't continue giving four farmers 20 cattle.
Also, the rules of participating in the project are a little too strict, especially when we look at the required land. One needs to have about 350ha of land, yet we know our history regarding land. What I'm saying is that we cannot leave land acquisition to the farmers alone. As government, we need to come in and see how best we can help farmers to access that land.

But sometimes accessing communal land is a problem even for government, seeing that you are dealing with chiefs. How are you tackling this?
In North West, many rural areas are under chiefs. We are negotiating with them to make sure that people can benefit from government programmes using communal land. One has to remember that even low-cost houses were not allowed to be built in communal areas. But through the years we have managed to make a breakthrough. I think we are getting there.
Could you describe the challenges of providing support to farmers?
Our people don't have the knowledge and know- how to stay sustainable. We need to equip farmers with the right skills. Government cannot continue giving support to the same farmers year-in and year-out. Farmers also need to take responsibility and make sure they can stand on their own.
But small-scale farmers complain about unavailability of extension workers. How can this be addressed?
I think the Extended Public Works Programme beneficiaries can be used for better purposes than it is currently. We cannot have young people taking part in the programme spending the whole day cutting grass or cleaning streets. These young people should be trained properly and become the products of agriculture. Farmers are complaining that there are not enough extension officers while young people in this programme are cutting grass. We also want commercial farmers, especially those who have been assisted by government, to volunteer their services.
How will the presidential infrastructural development plan benefit North West, particularly agriculture?
As we speak, Minister Molewa has already started with water infrastructure in Taung. The aim is to resuscitate the Taung irrigation scheme. Through this programme, we would like the Taung Agricultural College to benefit. In fact, our plan is to turn Taung Agricultural College into a specialised irrigation training centre.
Recently, North West was recognised as a province which needed help – we had a meeting with all the ministers in the presidential Masibambisane Rural Development Project. This programme used to benefit only Mpumalanga, the Eastern Cape and KwaZulu-Natal, and we are happy that North West has now been included.
You mentioned previously that many government contractors provide substandard work. Why does this happen?
It's caused by the lack of a monitoring system on our side. If you give out a contract worth millions and don't monitor progress, what do you expect? An additional problem is that we don't have agricultural engineers. But we think that working together with North-West University will yield good results. As an MEC for housing, I was not an expert and didn't have a degree in construction, but sometimes carried out monitoring as part of my duties. One doesn't need to be a qualified monitor to recognise shady work. In some instances, government paid money and work didn't even start.
What are you doing to stop this?
I 've asked the HOD for a list of all the people who've done substandard work. I want to call them together under one roof and tell them to fix their work at their own expense. If they refuse, I will take them to the SIU (Special Investigation Unit).
They should ask the service providers I dealt with while still at human settlement – I'm very good at going to the SIU. They will be forced to attach their properties if they can't fix their substandard work. Government cannot work at a loss. We cannot pay people money while the poor suffer.
North-West University has one of the top agricultural faculties in the country. How is the department taking advantage of this?
The agricultural master plan was drawn up by the university. The Mahikeng market is a project we did together with the university. And our extension officers receive further training from the university. The Nguni cattle project is also carried out in conjunction with NWU. We will be getting help from the university's agricultural engineers with the monitoring and evaluation of projects.
How often do you meet with organised agriculture?
I have not yet met with organised agriculture – that is something I have to do. I'm currently meeting with chief directorates within the department to try to understand what is going on internally. I want to find out what challenges there are from the directorates before engaging with organised agriculture.
What is the current situation at the Potchefstroom Agricultural College and how is the department addressing the problem?
We are currently refurbishing the hostels. However, having been there, I realise that the college has not been treated in the same way as other tertiary institutions. There are no bursaries or student loans. Other tertiary institutions use the National Student Financial Aid Scheme.
I told the HOD that, for starters, in the second term starting in July, the department should identify at least two students who will be funded. These should obviously be students who are currently disadvantaged but performing well. We cannot call ourselves an agricultural province yet not support our students.

Contact the MEC's office on 018 389 5056 or 018 389 5688 or visit www.nwpg.gov.za/agriculture