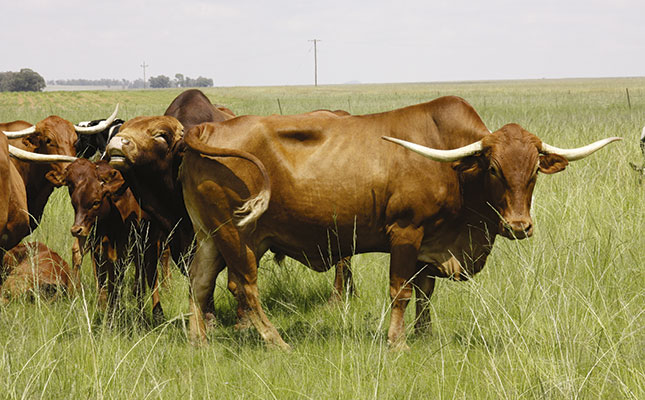 The Red Meat Industry Forum recently made a submission to the Portfolio Committee on Agriculture, Forestry and Fisheries, in which it highlighted a number of key concerns to the agriculture department. What were the main points for you?
The issues are of a serious nature and have a direct impact on the entire red meat industry. If left unaddressed, they will threaten South Africa's food safety.
Legislation such as the Animal Diseases Act, the Animal Improvement Act and the Meat Safety Act is not being policed by the agriculture department.
The acts are being ignored, specifically with regard to the registration of abattoirs and the establishment of an Independent Meat Inspection Service.
Ultimately, if these mechanisms are not working in a country, it puts exports at risk. There are 124 vacancies for state vets (a 37% vacancy rate) in the country, according to the Forum's submission.
The absence of the vets to preserve the biosecurity of the provinces indicates what a sorry state of affairs we are in.
READ: Why SA's goat farmers must get down to business
What are the key issues for you, from a food safety point of view?
The red meat industry says that government is non-compliant in reaching its obligations as contained in the acts.
The establishment of an Independent Meat Inspection Service for abattoirs is actually a legal obligation in terms of the Meat Safety Act and yet we have been waiting for it for years. It is consistent with other snippets of information. For example, the Food Control Agency still hasn't been set up, although the Department of
Trade and Industry was supposedly fast-tracking it.
This agency was to be a food safety gatekeeper for imports. Not only are imports coming into South Africa cheaper, but they aren't subject to the same rigours as local producers. This is because there is no government intervention in terms of inspections and policing.
What about the registration of abattoirs?
There are a number of "quasi-abattoirs" being set up without being inspected. The whole concept of food safety is going out the window.
There are commercially-minded abattoirs which are spending alot of money to comply with the Meat Safety Act and other relevant regulations and international standards, but there doesn't seem to be much benefit to it. Abattoirs that are not compliant and operating illegally enjoy a significant cost advantage over compliant abattoirs.
What should the South African meat industry do to preserve exports?
We have to show we have good due diligence systems in place and create the sense that there is a good level of biosecurity practice on South African farms and at processors.
Food safety standards such as the hazard analysis and critical control points (HACCP) and the International Organisation for Standardisation, as well as the expertise necessary, are available to the industry. We have some abattoirs that are trying their best, but government is really not doing anything to check or enforce the guidelines in red meat.
What do South African meat producers need to do to regain the EU's confidence?
Of paramount importance is the establishment of an Independent Meat Inspection Service. This must be a multi-sector, represented inspectorate that inspects compliance to legislation (such as the Meat Safety Act and the Animal Disease Act) in all livestock industries such as poultry, pork and red meat.
The industry, and in particular the Red Meat Industry Forum, needs to start self-regulating because I don't think it will get much help from government. In many respects, the poultry industry is already self-regulated. It has readily adopted all the above standards and has invested in them.
This has cost it an arm and a leg and yet it has felt the pinch with exports coming in cheaply. Perhaps the red meat industry should also embark on a programme to help emerging farmers sort out biosecurity. Again, it should be driven by government.
What type of food safety system do you have in mind for the red meat industry?
Australia has a huge meat export industry. It has a quality management system (QMS) that is behind the food safety processes. All red meat producers are on an IT system called I-Leader by Theta Technologies.
Essentially, this is a paperless, automated documentation system associated with the user's particular food safety standards and processes. The platform is web-based, so a meat inspector can do a paper-based search from the office. This ensures the process is documented properly with due diligence. We need some type of unified QMS like this, which is accessible and can drive quality compliance.
What are the potential consequences if government and/or the red meat industry do not alter the path we are on?
If red meat imports are allowed to continue this way, the red meat industry could lose its export status permanently, and it will collapse.
If producers can't compete locally with cheap imports, and they can't export, that will be the end of the industry.
Contact Gareth Lloyd-Jones
at 021 551 6386 or email
[email protected]
This article was originally published in FW 21 October 2011.