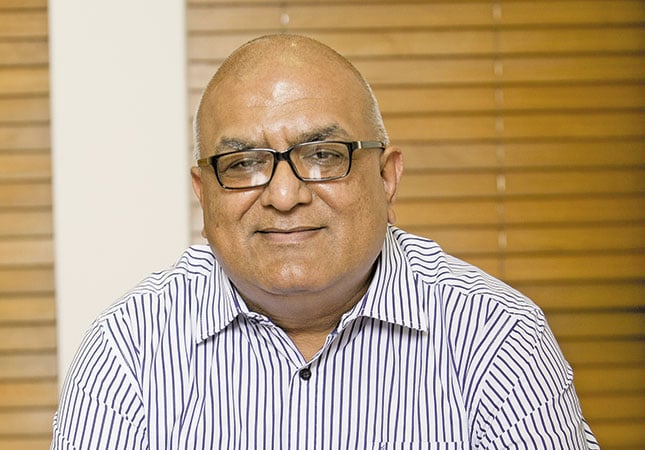 What is the SA Sugar Association (SASA) about?
SASA provides a range of specialist services that enhance the profitability, global competitiveness and sustainability of the SA sugar industry. The Industry Affairs, Cane Testing Service, National Market, International Marketing and External Affairs divisions of SASA serve in support of the Sugar Act of 1978 and the Sugar Industry Agreement of 2000. SASA also operates the Sugarcane Research Institute and the Shukela Training Centre.
READ: Reshape the future of agriculture now
How is the SA sugar industry faring presently?
Had there not been the transport strike earlier in 2012, and heavy spring rains, we would have crushed more sugarcane and produced more sugar during the 2012/2013 SA sugar milling season that ended in December. We couldn't extend the milling season because sugarcane quality would have deteriorated if not harvested at the right time.
Final milling figures are not in yet but we estimate that total sugar production for this last season will be just below 2 million tons. This is more than what SA produced in the last two years when many sugarcane production areas experienced drought. It's unfortunate that we could not achieve full potential.
How are the markets for SA-produced sugar performing currently?
Our export market is a residual market for the industry. We first satisfy local demand in the Southern African Customs Union (SACU) market. However, we don't supply Swaziland because it has its own sugar industry. Swaziland actually supplies SA with sugar.
The SACU market for SA sugar for 2013 should be just over 1,7 million tons, taking into account the approximately 300 000t that Swaziland will be putting on the SA market on top of SA's nearly 2 million ton local produce.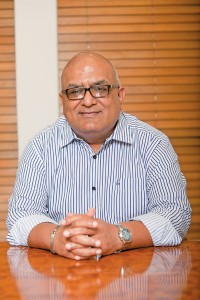 Are sugar imports a problem?
Sugar imports surged into the SACU market from April to end December 2012, totalling about 144 000t, about 98% of it from Brazil. More sugar imports could arrive during the remaining three months of the 2012/2013 sugar marketing season, potentially bringing over 200 000t of total sugar imports into SACU.
This means that consumption of SA-produced sugar is likely to be less than what we hope to sell locally.
What impacts do sugar imports have on the SA sugar industry?
Imports are not fair to the SA sugar industry. Sugar importers are tradespeople who import the sugar and then sell it. They're not making any direct financial or socio-economic contribution to the SA economy. About 200 000t of imported sugar equates to the production capacity of more than one SA sugar mill and its sugarcane supply area
. In contrast, the SA sugar industry value chain is making a positive difference in the country's rural areas, providing around 350 000 direct and indirect jobs across the 14 sugar mills and their sugarcane supply areas.
There are more than 1 million people dependent on our sugar industry value chain in some way. We've established and funded community facilities, bursaries, and others. The cheaper sugar that importers are bringing in places unfair downward pressure on local sugar prices.
Why does SA allow sugar imports?
We have sugar imports because, unfortunately, SA's sugar import tariff has been 0% for the last three years because of the current formula used to calculate this tariff. An added problem is that the world sugar price is distorted by government subsidies and other international factors. So people are able to import sugar at a distorted price.
Government has recognised this problem, but the process to get a revised tariff on imported sugar is a long one. We have to apply to the International Trade Administration Commission of SA and give motivations for why we feel the import tariff on sugar should be increased.

How is this import tariff calculated?
There is a long-standing dollar-based reference price tariff system for imported sugar. When the world sugar price is above this set reference price, then the import tariff into SA is zero, and if the world sugar price is below the reference price, then the difference between the two becomes the import tariff. The world sugar price has, for some time now, been above the dollar-based reference price, but the problem is that the reference price is too low.
There has been a quantum leap in world sugar prices as a result of factors, like increased cost of production, since 2008. Some people look at the high world sugar price and say that we should be okay. However, the costs of sugarcane and sugar production have increased dramatically in SA at the same time.
All of this must be taken into account when considering the reasons behind needing stronger protection against cheaper sugar imports. We are working closely with government to try and get the dollar-based reference price increased. It's unlikely to eliminate sugar imports, but we must try to minimise them.
What opportunities are there for the export market for SA-produced sugar?
Whatever sugar the SA industry can't sell in SACU is exported, mainly to the Far East. However, it's never profitable for us to export our sugar there. If we could minimise sugar imports, we could export less of our sugar and get better prices in SACU.
However, it would be great if our sugar industry could be given duty-free, preferential trade access into the big sugar market of the EU. All the other sugar-producing countries in the Southern African Development Community have this access, except for SA.
SASA and government are holding discussions with the EU to try and get preferential access to its sugar market. We're even prepared to forego the quota-free access and only ask for duty-free access for our sugar.
The SA sugar industry is being prejudiced by the benefits that other SADC countries are getting. It's estimated that the EU currently has about 1 million tons annual undersupply of sugar. SA is well placed to help fill this shortfall. In contrast to other export markets for SA sugar, the EU has attractive prices.
Can we meet additional export requirements?
The SA sugar industry used to produce over 2,7 million tons of sugar annually. The situation has deteriorated since then mainly because of a significant reduction in sugarcane farmers' investment towards improving production and production efficiencies. The reason for this is because, currently, return on investment for these farmers is very unattractive.
If we get access to the EU market, then SA sugar industry revenues will be boosted, incentivising our sugarcane farmers to reinvest in their production. I don't know if our industry can ever again produce 2,7 million tons of sugar annually, but I believe that it can achieve 2,5 million tons to fully supply SACU and EU markets.
Is it only sugarcane farmers who are struggling?
No, the milling companies are struggling too. The milling companies' group balance sheets may look good but this is because they have profitable business interests outside SA as well. Looking at solely their SA business profitability, the milling companies say that they are also not doing well.
Is electricity co-generation an opportunity for the SA sugar industry?
Towards the end of December 2012 the minister of energy came up with a determination for electricity produced from biomass, under the category of co-generation.
Our sugar industry still needs to meet with the Department of Energy to get clarification on why producing electricity from bagasse is not yet considered as a renewable energy production method. Government has indicated that it's seeking about 800mW produced from waste products such as biomass and industrial waste.
If all of SA's 14 sugar mills were adapted to provide electricity into the national grid, we've calculated that this would total about 1 000mW, but we're not sure if government would want the sugar industry to provide all of its target for electricity from biomass. Both SASA and the sugar milling companies are holding joint and independent discussions with government on the potential way forward.
Are there any other opportunities for the SA sugar industry?
Another potential opportunity for our sugar industry over the next five years is the large-scale production of bio-ethanol for use in blended motor fuel. However, as with electricity co-generation, this is also wholly dependent on government policy.
Government already allows a limited percentage of biofuel to be blended with petrol or diesel, but it's not compulsory for oil companies to do so.
Therefore, it's not yet an incentive for sugar milling companies to start producing fuel-ethanol on a large scale. Sugar millers need biofuel blending to be made mandatory and for set fuel-ethanol prices to be viable first. The sugar industry has highlighted its interest to become a large-scale fuel-ethanol producer to government, and we're now waiting for government to come up with a positive response.
Is there opportunity for expansion in the SA sugar industry?
SA's area under sugarcane has decreased for various reasons, including land being sold for alternative development or for conversion to other agricultural production. However, one opportunity that has immediate potential if we can get the revenue right, is vertical expansion.
SA's average sugarcane yields are currently low because of factors like the lack of further investment by sugarcane farmers, and unfavourable weather conditions. If we can increase yields again we'll already have yield expansion – getting more sugarcane off the same existing area. The potential for horizontal expansion involves increasing the hectares under sugarcane, but it all depends on economic viability.
Is the SA sugar industry seeing new entrants?
We are getting new entrants every day. These include land redistribution and land reform programme beneficiaries. We are the only SA agricultural sector that has transferred 21% to 22% of previously white-owned sugarcane lands to black beneficiaries, whereas the national average is only 7% to 9%.
This is largely due to the efforts of SASA's well-resourced Land Reform Department that provides all forms of support to the land reform process, including assisting claimants to lodge claims and arranging post-settlement support for successful claimants. These activities are funded by sugar levies.
How is SASA working towards a sustainable future for the SA sugar industry?
For the benefit of both established and new entrants to the sugarcane farming sector, SASA has many other departments and their programmes. One is the SA Sugarcane Research Institute which, among its functions, is always looking at ways to increase sugarcane sucrose yields, and reduce pests and diseases that threaten the profitability of sugarcane farmers and millers. Research into genetically modified sugarcane is continuing within SASRI's controlled environments because we are not yet allowed to grow GM sugarcane commercially.
Facts and figures
Total saleable sugar production (1998/1999 – 2011/2012): High: 2 754 619t (2002/2003), Low: 1 822 488t (2011/2012).

Total sugarcane/sugar production (1998/1999 – 2011/2012): Sugarcane crushed: High: 23 876 162t (2000/2001), Low: 16 015 649t (2010/2011). 

National sugar market: High: 1 685 312t (2011/2012), Low: 1 194 763t (1999/2000) Export sugar markets: High: 1 490 120t (2000/2001), Low: 137 176t (2011/2012).

Total crop area 1997/1998 – 2011/2012): Hectares under sugarcane: 

High: 431 771ha (2001/2002), Low: 375 590ha (2010/2011). 

Hectares harvested for milling: High: 325 956ha (2003/2004), Low: 270 705ha (2011/2012) Estimated figure.

Average sucrose percentage in sugarcane (1998/1999 – 2011/2012): High: 14,14% (2010/2011), Low: 12,92% (2006/2007).

Tons of cane needed to produce a ton of sugar (1998/1999 – 2011/2012): Best: 8,33t (2002/2003), Worst: 9,17t (2011/2012).

Average yield per hectare of harvested sugarcane (1998/1999 – 2011/2012): Highest: 73,95t/ha (2000/2001), Lowest: 59,08t/ha (2010/2011).

Per capita consumption of sugar in SA (1999/2000 – 2011/2012): Highest: 37,5kg per person (2011/2012), Lowest: 31,1kg per person (2000/2001).

Recoverable value of sugarcane (2000/2001 – 2011/2012): Highest: R3 017,51/t (2011/2012), Lowest: R1 105,00/t (2000/2001).
Information courtesy of SASA
This article was originally published in the 15 February 2013 issue of Farmers Weekly.
Contact SASA on 031 508 7000 or visit www.sasa.org.za